Back to all news
FRIDAY FLYER-Issue 113
Despite the many challenges we have all faced, our final College Assembly of the year was on the theme of 'Gratitude'.  I reminded the students that we have so much to be grateful for and how we all depend on others to survive and thrive. This is encapsulated in the African proverb: It takes a village to raise a child.
I asked, who are the members of our 'Epsom Village' who help to raise our Epsomians? In addition to teachers, the students came up with a long list including; kitchen staff, cleaners, guards, grounds team, nurses, librarian, counselor, admin staff, liaison officers… to name but a few. 
In response, we took this opportunity to show our gratitude with a standing ovation and by presenting a small gift to each of these much valued members of our community whose contributions are so important to the success of our school and our students.
This seemed a most appropriate ending to a year during which we have been able to appreciate the pleasures of being part of a vibrant community, living and learning together again.
Indeed, I think we have all felt the vibrancy, energy and enjoyment of our students this term.
In addition to our academic curriculum there has been so much activity. Here is a selection:
C Suite Guests – 'fireside chats' with top level business leaders
Academic Societies – student led groups researching,  presenting and discussing topics far beyond the IGCSE or A Level curriculum.
Debates – all ages developing the important skill of public speaking, influencing others and winning the argument.
Entrepreneurship – Instant Happiness Cafe – a student led business that lives up to its name.
FOBISIA IGCSE Science Competition – Epsom students scored the highest average marks for all member schools across Asia!
Inter-House Sports – Ultimate Frisbee, Badminton, Cross Country… More team sports to follow next term…
Charity – Mufti Days, Wear Pink, Movember, Christmas Run
Music – Battle of the Bands, Open Mic Nights, Sunset Serenade, Prep and Senior School Concerts…
Culture – Dance tuition, A Street Car Named Desire, rehearsals for 'Clue' – our upcoming school play.
Fun – Halloween Parties, Christmas Parties, BBQs, House Breakfasts, Sixth Form visits to Seremban 2, Ping Pong challenges in Carr (congrats to Qaid, Nexus and Jun Jie)…
What a busy and exciting term! I am so grateful to everyone who has contributed to making these activities so successful.
And, as I write, the school is preparing for one of the highlights of the school year: our Christmas Concert and Christmas Dinner. In our finest clothes we will all enjoy musical performances, followed by roast turkey and the trimmings and will end the evening with a raucous rendition of 'The 12 Days of Christmas'. What a fantastic way to end the year together.
Continuing with the theme of 'Gratitude' I would like to take this opportunity to say a huge thank you to you, our parents, guardians and the wider Epsom community for your ongoing support.  I wish you a restful time over this term break. We look forward to welcoming our students back in 2022.
Best wishes,
Mr Matthew Brown
Headmaster
Last Christmas 
Last Christmas by Wham is one of the best three Christmas songs ever penned. Please do not @ me if you disagree (I believe this is the modern way of phrasing this?). It is also topical as, for my family, this represents our 8th and final Christmas at Epsom College in Malaysia.
At this point allow me to slip into the robe of the Ghost of Christmas Past ready to share some of the highlights of the past seven and a half years in my role as Head of Propert House.
24 Hour Run 
In November 2016, a team of intrepid Year 10 boys signed up for a continuous 24 Hour Charity Run to raise money to combat and to raise awareness of child trafficking. This very much set the agenda for Propert in terms of consideration for others.It was even better in 2017 when we hosted the event at Epsom and had over 600 pupils running the 1 k loop for 24 hours!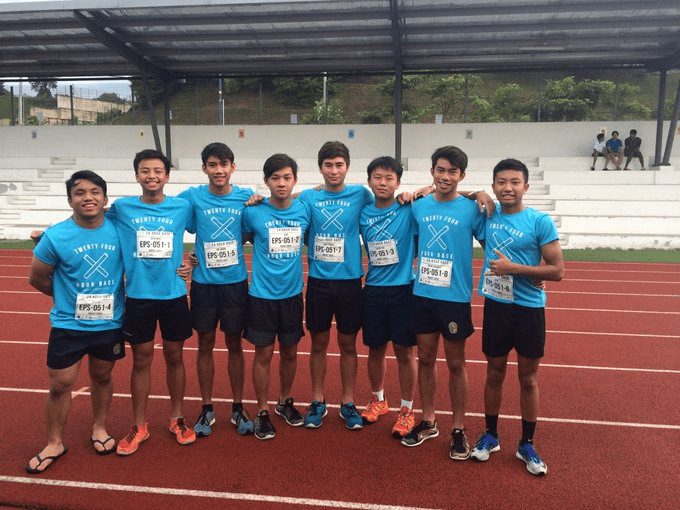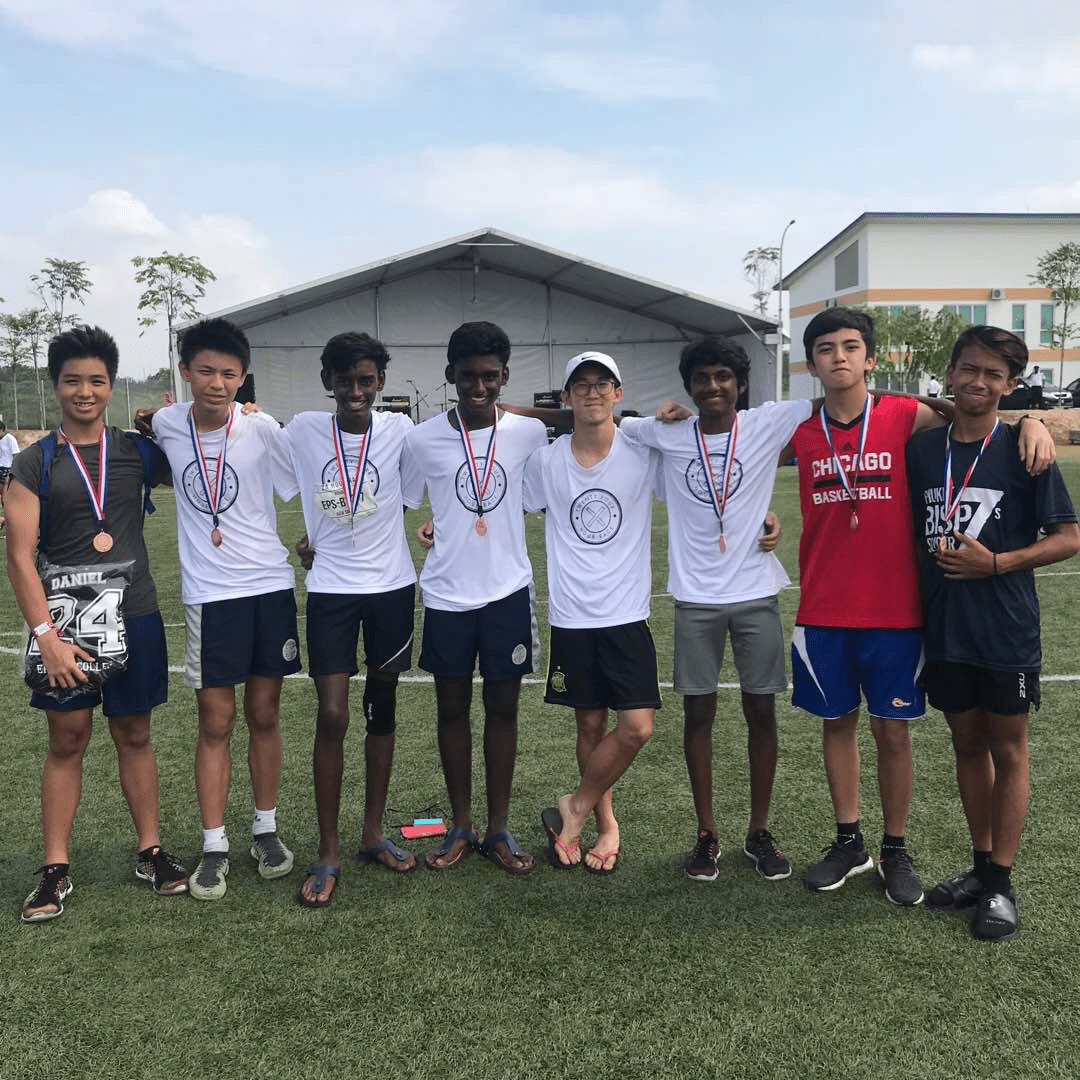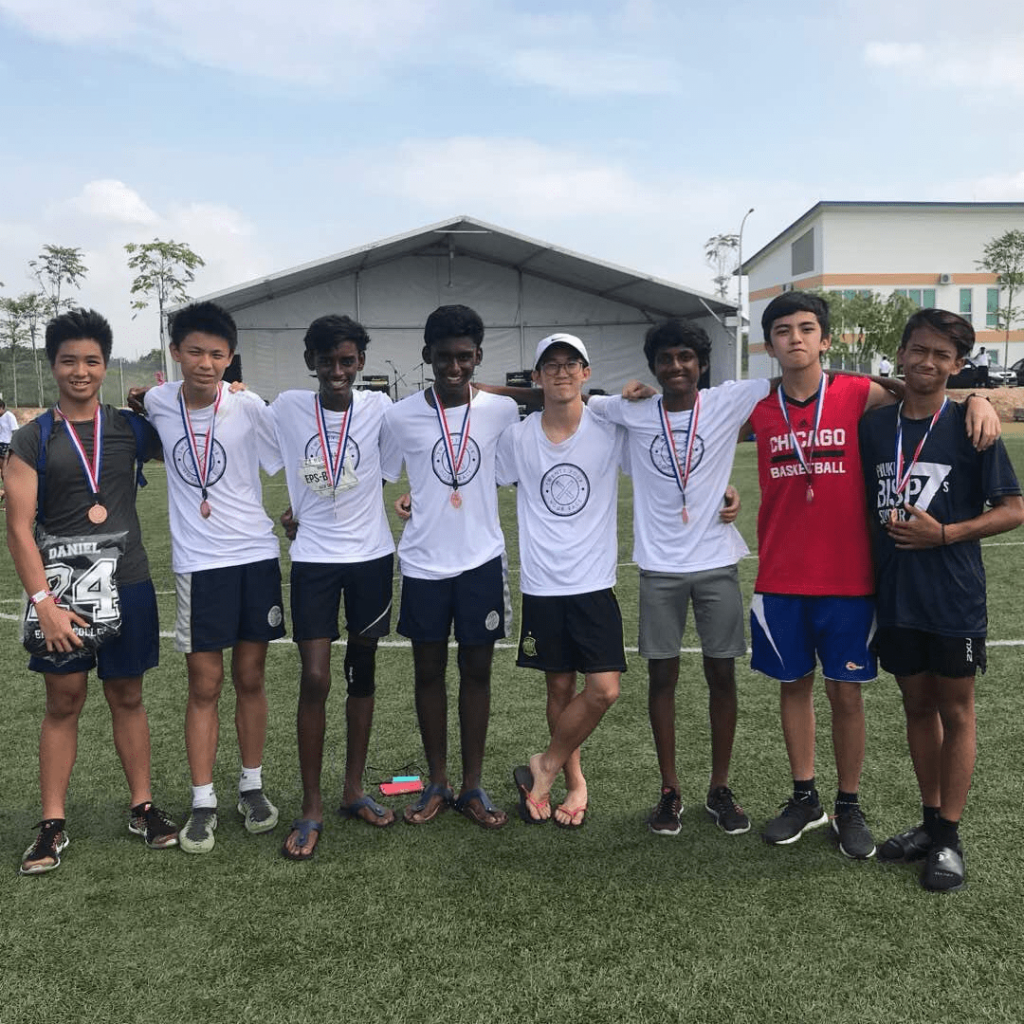 Socials
We have enjoyed traditional Christmas Dinner, Balls and events with our Year 13 leavers. The pandemic has certainly impacted these events and I would very much hope to see them resume as a part of the College calendar in the near future! I am sure Mr Pye will rest a little easier now that I am not playing Christmas songs in November and asking for the tree to be put up way too early!
Sport
We have enjoyed lots of it. Playing it. Watching it. Winning it …Lots! It still is one of the best ways of teaching leadership, teamwork, building communication and confidence. Long may this tradition last.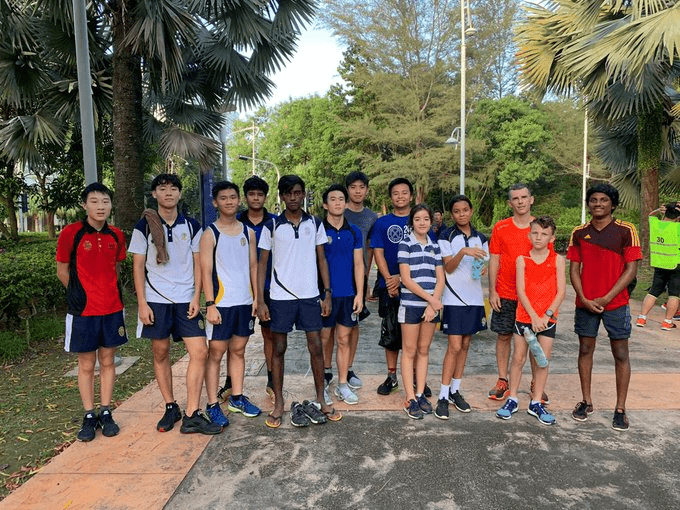 Drama and the Arts
Alongside Sport, Drama and Music participation in Drama and the Arts has seen some of the best and the most frustrating of times. Winning House Drama was a highlight. Propert's rendition of Boys Don't Cry was brilliant and certainly surprised a few members of the audience with its sensitive, yet powerful production. 
Never winning, or getting near to winning Choral was frustrating to say the least. However, these events always brought the House closer and any time you get 60 teenage boys on stage is a win in itself!
The Fashion!
The pictures speak for themselves
Finally, it is safe to say that Epsom has been a home for our family for a considerable time and a place in which our own children, alongside many others, have literally grown up!
"Time flies when you are having fun", this has proven to be true in Carr House. We cannot believe we are already in the last week of term 1 and we have had such fun! I have felt honoured to join the Carr House Family and have loved caring for all of the boys.
As a Carr family, we have been discussing what it means to be a brand ambassador for Carr. The boys have been reminded that they carry the Carr brand and represent the House in all they do. The amazing staff team in the Carr family have guided, loved and supported the boys in becoming the best ambassadors that they can be.
Carr boys have been very busy with all the inter house activities. Several Carr boys participated in the House Band Competition, it was so wonderful to see them on stage and to hear them all exclaim after the event: "We came in the top 5!" The boys did so well in the badminton and frisbee events, giving of their best effort in true Carr boy style.
There was great excitement in the House as boys pulled out the Christmas trees and decorations. Christmas spirit was felt in Carr House as decorations went up and began to sparkle.
We celebrated Christmas together with a Christmas breakfast. This was a lovely family moment with lots of delicious food.
The Carr boys have been great ambassadors for the House this term and I know they will continue to do so in term 2.
A very Merry Christmas and a Happy New Year from all of us at Carr House.
Ms Jennifer Garnett
Carr Headmistress
It's the last Monday of term. Naomi and Cazra have their Cambridge interviews today and tomorrow; Diana and Keia sang in assembly this morning; for all of us, there's interhouse frisbee this afternoon. Societies continue to run – while Linda and Lynn have taken over the reins of Humanities, Pei Wen and Ann Yi remain at the vanguard of Violet. As the mixed metaphors go wild, Sora is firmly in the saddle of the Environment,with Nanako speaking this week on biodiversity. Jing Yan and Jing Xean are making a mint and an impact with their Instant Happiness cafe, while Molly's Tuesday talk on homesickness will provide comfort of a different sort. 
In the last three weeks of a term fuller than me post-pudding and brandy butter, Rosebery has also been storming the debating stage. Six Year 11 girls – Sora, Nanako, Molly, Pei Wen, Teja and Xin Ling – have taken on older boys to discuss the limits of free speech and the ethics of Artificial Intelligence, handling these weighty matters with research-led knowledge and, crucially, quiet confidence. Early rehearsals have twice paid off; the final, on democracy, is on Friday. By the time you're reading this, they'll be a winner – 'Crawbery', ably assisted by Kaith and Aisha, or Rosebery. While the purist in me would prefer a full-blooded victory, the Year 10 duo are always impressive and, after all, Rosebery-in-the-making.
Of course, there are other girls whose missions matter every bit as much. Like Tiffany and Sutri, who tomorrow take their Eco Committee to the prep school for a workshop on composting. Or Bernice. Last Thursday, she had pupils, from Prep to the Upper Sixth, dressed up in their festive finery and running laps of the front lawns to such seasonal songs as 'Feliz Navidad' and 'Let It Go'. Accompanying them were a wig-and-champagne-sunnies-toting Mr Harvey and elfin sprite Miss Wendy; there I was, too, in candy cane shorts and reindeer antlers that added an appealing itchiness to my athleticism. And why? I hear you cry. Why, to raise funds for a Malaysian charity that cares for underprivileged children with cancer. Could there be a better cause? 
And while all these projects are busily being undertaken and executed, Rosebery's Christmas tree winks in the foyer, a pile of prettily wrapped parcels all around. We 'decked the halls' last Thursday; Raihana, one of our day girls, stayed behind to help. A little later, Ms Shanthi, Miss Carol and I found ourselves singing 'O Come, All Ye Faithful' which is, I wager, still more beautiful in Latin, like 'Silent Night' in German. So there we were, representing varying faiths or no faith at all, being touched by this festival of light and joy. It has always seemed to me that the true meaning of Christmas is togetherness and kindness. In Rosebery that evening, I'm blessed to be able to say, those gifts were present.
Ms Kate Orpwood
Rosebery Housemistress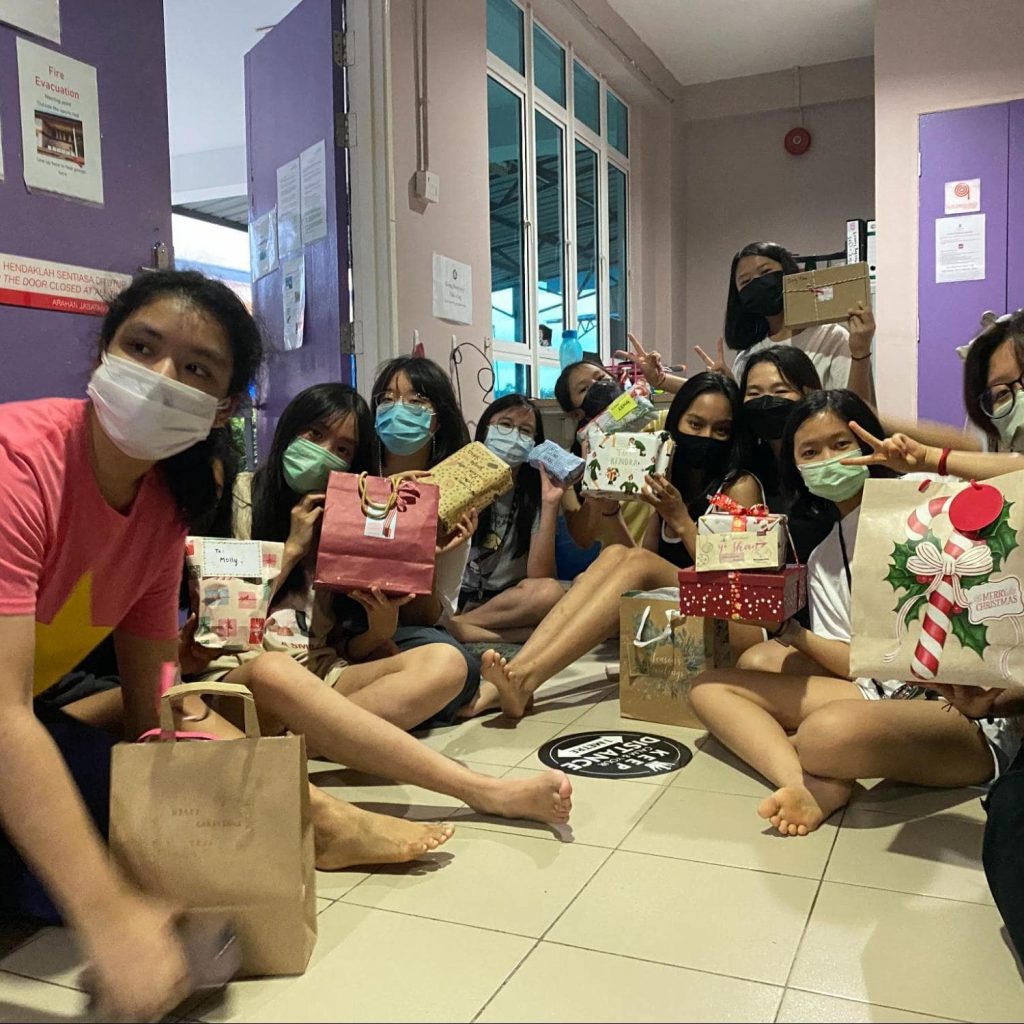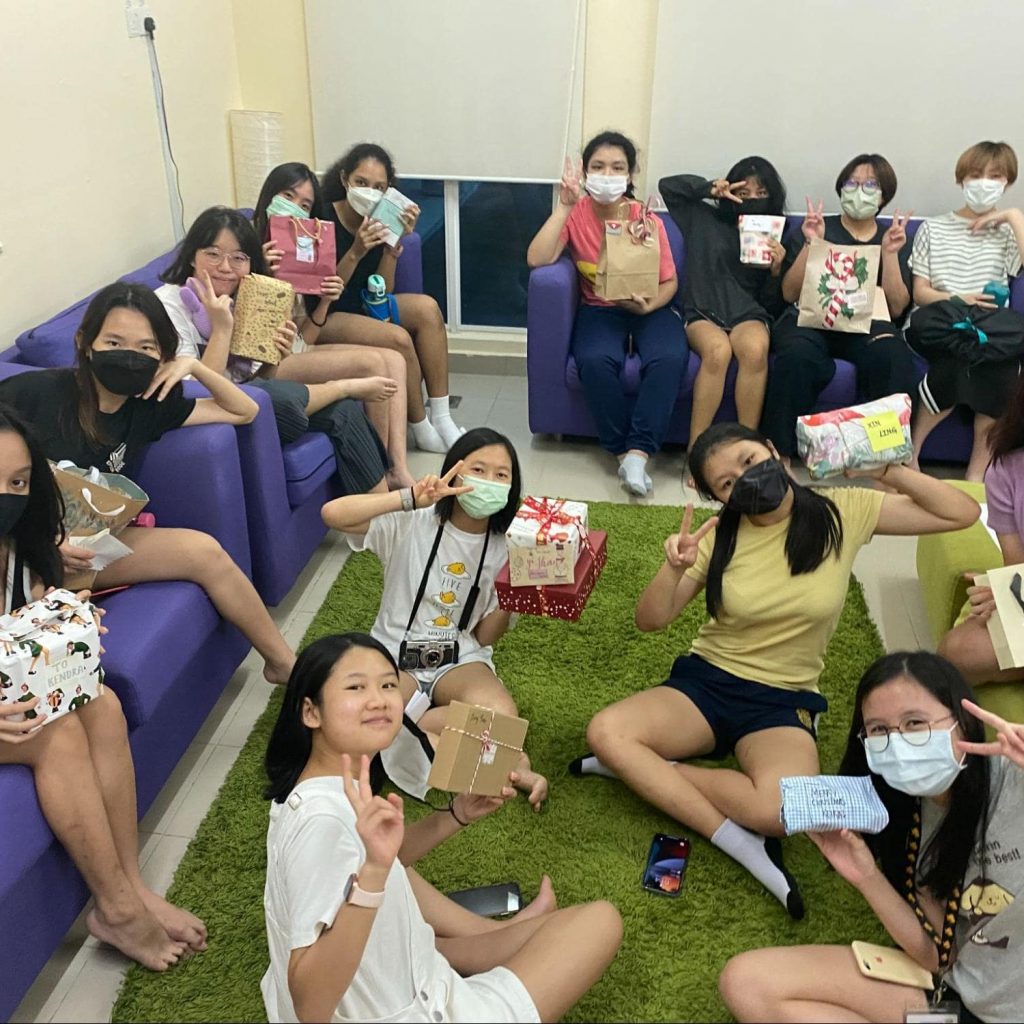 Economics and Business Studies
With Christmas fast approaching, the Business and Economics department looks back at a term filled with great events and initiatives at Epsom. In term 1, the Business and Economics department welcomed a series of prominent entrepreneurs from various industries. Our incredible speakers shared their own professional paths and inspired our students by speaking about their personal stories. The talks also allowed our students to understand the realities of the business world better, discuss the future of different industries, and explore the opportunities and challenges of various industries. 
Throughout this series of events, our student community was able to gain insight into creating a global brand with the founder of Johnson Suisse. In addition, they discovered more about the consulting industry with a major player in the industry in South East Asia, explored the hospitality industry and the world of finance with the Director of one of the largest banks in Malaysia, discussed the future of the hospitality industry during Covid times with the CEO of a major hotel chain and the future of sports and esports with an investor and owner of major sports teams in Asia, Europe and the USA. This series of live talks has been a fantastic opportunity for our students to reflect on their career choices and discover the world of Business in great detail with the help of experts.  
The Business Society has also been very active in school with a series of events and talks they have offered to the Epsom community on various topics such as marketing strategies, monopolistic competition and antitrust laws. Our students work together to organise these events during lunchtime or after school. It is great to see that they are always well attended and that our students are keen to continue their learning beyond the classroom. Our school community has been impressed by the quality of these Business presentations and Q&A discussions.
This term, the Business Society has also started a new coffee shop venture. It is entirely run by our student community and has been a great success. Their weekly selling events are something our students look forward to every week. It is pleasing to see our students working and supporting each other in any project they undertake. This project has allowed our Business students to write their business plan, marketing strategies, develop managerial skills and work as a team. 
Well done to all our Society members and thank you to all our supporters. 
We hope you all have a wonderful Christmas and a nice winter break!
Mr Pedro
Head of Business & Economics
Fobisia IGCSE Revision Challenge
The Federation of British International Schools in Asia had a new competition this year – the IGCSE Revision Challenge. In total, over one thousand five hundred students competed. From twenty-nine schools from the Middle East, the Indian sub-continent and the Far East, they answered nearly four hundred and fifty thousand questions!
Twenty eight of our students participated, of whom twenty-three earned an award. More than 33,000 questions were answered, and earned us nearly 24,000 points, placing us in 2nd place in Science and 5th place overall. However, if the scores were averaged over the number of pupils we registered, we came first, by a huge margin!
Our star student was Xin Ling who scored over 2,000 points. Not far behind were our Gold Award winners : May, Aviiniis, Youngmok, Ann Yi , Jing Yan, Sotaro, Yi Shan, Hitesh and Pei Wen.
Here's what Ann Yi had to say about her experience :
"Participating in this competition encouraged me to revise a lot of topics that I've not interacted with in a while, especially those that I found more challenging. Through these two days of answering questions intensively, I had the opportunity to identify my strengths and weaknesses, and I think that will definitely help me revise for my IGCSE mocks during the holidays. Of course, the Gold Medal was a plus! Huge thanks to the science department who gave us this opportunity :)."
Ms Claudia Pinna

Head of Physics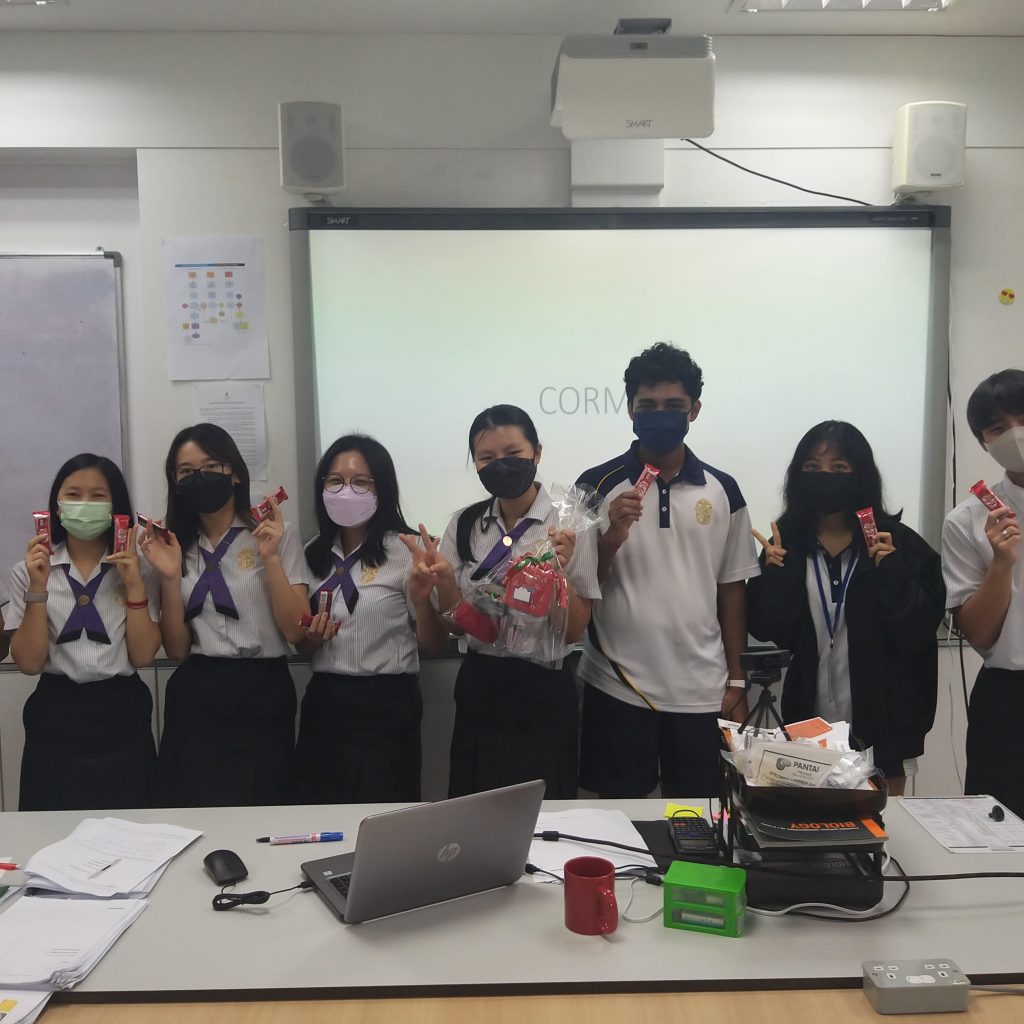 Inter House Battle of the Bands
On the 26th of November, we held the first of the main Inter House Competitions. Adapting slightly to adhere to SOPs we decided on a House Band competition, thereby limiting the number of participants.
The evening went off very well with all the Houses spending a great deal of time in preparations and rehearsals both in the theatre, the music rooms and their own Houses. The result was a very successful evening and some surprise results to boot!
Each House was allocated three categories to perform in; Solo, Instrumental and Pop. The range and repertoire that each House delivered was really special. From modern-day pop to some family favourites from times gone by, we really are blessed with a talented group of students here at Epsom.
After all the Houses did all they could to impress the judges and a performance by the staff band; the winners are thus –
Best House Solo: Propert
Best House Instrumental: Propert
Best House Pop: Granville
Overall Winners and Rankings:
Granville
Propert
Crawfurd
Rosebery
Carr
Thank you to all those who participated in this event and supported the students, thanks too to the House staff and tutors who helped with rehearsals and a more than a few pep talks!
Mr Schoeman
Head of Performing Arts
Christmas Charity Santa Run
Last Thursday, a charity run was organized to donate funds to the National Cancer Society of Malaysia. 
Approximately RM 1,300 was raised for the Children's Home of Hope to help provide the necessary treatment to underprivileged children with financial struggles. 
The day was filled with Christmas magic. Students from prep school to staff members wore Christmas-themed outfits- red, green or brown- to the event. Wonderful Christmas music was played throughout the run and students were caught singing to the lovely tunes which soon became a karaoke session. 
The competition was intense, but all that matters was the smiles, joy and laughter that day. The environment was filled with Christmas magic!