Thank you for your interest in Epsom College in Malaysia – a very special place in which to live and learn. We foster a positive and ambitious ethos within a nurturing, supportive, close knit community. Our students combine a love of learning and the pursuit of academic excellence with a wealth of extracurricular opportunities to develop into young adults who leave us confident to take up their place in the world and make a difference.
We encourage our learners to 'Be the Change'. At Epsom we believe that education is indeed the greatest tool that we have to change the world. Education will enable us to meet the challenges and make the most of the opportunities of our time. It is universal and knows no borders.
Education gives hope and the promise of a better future.
While our long and successful heritage is British, our mindset is global – we embrace and celebrate the diverse culture of our student body and take delight in the beautiful Malaysian community in which we reside.
Our students Learn, Care and Aspire because our staff Teach, Nurture and Inspire.
Learn: our learners are curious, engaged, proactive and inquisitive. They relish academic challenges and make connections across their subjects, identifying a bigger picture. They welcome every opportunity to take part in co curricular activities such as sport, music and drama thus developing team spirit, resilience and confidence as they willingly step outside their comfort zone. They understand that making mistakes is a necessary and welcome part of their learning.
Care: We are a happy school, a joyful place where lifelong friendships and meaningful
teacher – pupil relationships are formed. We seek to build our students' self esteem and sense of self worth in all we do. We build an awareness and understanding of the importance of physical and mental health and their interdependence. Our college community cares for others – we foster empathy, compassion, kindness and selflessness. We understand that we are educating the next generation of leaders – scientists, doctors, politicians and humanitarians – who will need to be principled and moral. Thus, our learners are encouraged to reflect on the interconnectedness of mankind and the importance of care for oneself and others. At Epsom we care for our environment. We recognise how fortunate we are to live and learn in such a beautiful place and to be afforded such a wonderful opportunity to gain a world class education.
Aspire: At Epsom we set ourselves the highest standards and expect the same of others. We are ambitious, enthusiastic and utterly committed to being the change we want to see. In turn, our teachers seek to inspire through engaging, stimulating and challenging teaching thus nurturing a lifelong love of learning. Through our Academic Societies and super curricular programme we encourage students to pursue their interests beyond the classroom and collaborate with peers who share their interests and seek to take them further.
It is this engagement beyond the curriculum that enables our learners to make successful applications to some of the top universities globally including Ivy League colleges, universities such as Cambridge and Imperial in the UK, UBC and UT in Canada, the University of Tokyo and many more.
We take education seriously, understand its importance and are passionate about what we do. We transfer this passion and love of learning to our students.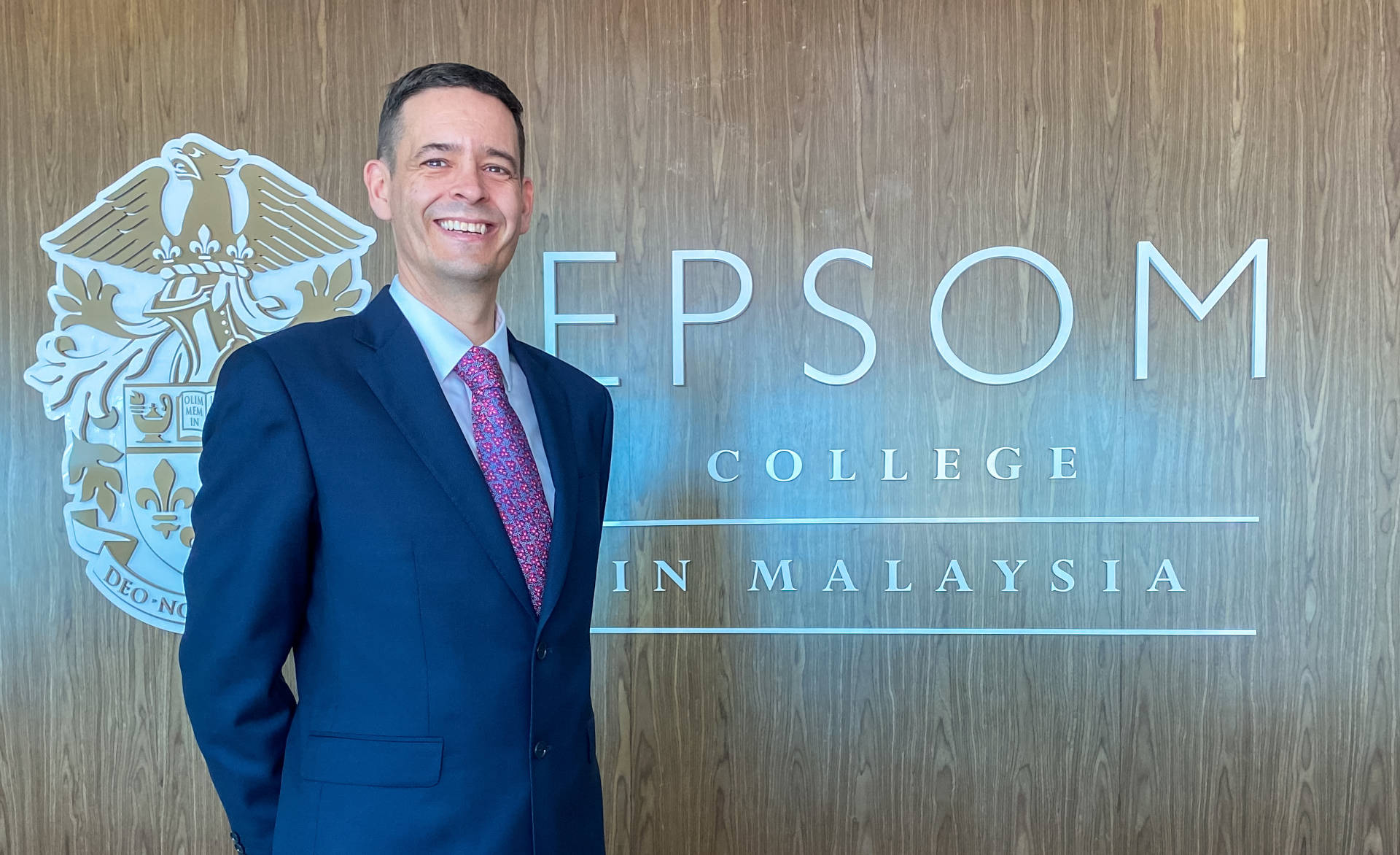 Mr Matthew Brown, Headmaster.