During their time at Epsom College in Malaysia, pupils will experience a range of sports, thus shaping a positive lifelong attitude towards fitness and health.
Pupils with a keen interest in a particular activity can opt for co-curricular sessions that take place every afternoon. Pupils train at least twice a week, and teams at every age group will compete in inter-house tournaments as well as against other schools.
Participation sports will be rotated in a fixed schedule, and interested pupils may practise on a more regular basis through co-curricular activities training:
Badminton
Squash
Hockey
Tennis
Swimming
Volleyball
Recreational sports aim to promote a healthy lifestyle in a fun yet educational manner and form part of our co-curricular programme. We offer the following sports:
Golf
Ultimate Frisbee
Yoga
Table tennis
Zumba
Climbing
Softball
Rounders
Boxing
Brazilian Jiu Jitsu
Cycling
Our competitive sporting calendar allows pupils to represent the College in multiple events. We aim for all our sports teams to play at least one fixture per week. On the first Saturday of every half term, the College holds an Inter-House sporting event. We regularly participate in tournaments across Southeast Asia.
| | |
| --- | --- |
| Multisport | TriDEM (Termly sports tournament with Epsom College, Marlborough College and Dulwich College) |
| Football | Epsom Football Tournament, BIS Soccer 7s, etc. |
| Rugby | KL Tigers Tournament, Allied Pickford Tournament, MISRUC Tournament etc. |
| Netball | Epsom Netball Tournament, SE Asia Netball Tournament etc. |
| Basketball | ISAKL Tournament, Epsom Basketball Tournament, Upland Penang Tournament etc. |
| Athletics | Epsom Track Meeting, ISAKL Track and Field etc. |
| Touch Rugby | KL Tigers Tournament, Epsom Touch Tournament, MISRUC etc. |
| Cricket | Epsom Cricket Tournament. |
| Swim / Tri | Epsom Swimming Meeting. |
Prep School 
The Prep School pupils are encouraged to develop their physical literacy and core skills across a range of activities and lessons are delivered by specialist teachers. Those with a keen interest in a particular sport may opt for additional co-curricular sessions.
Senior School
At the Senior School, pupils will be able to participate in co-curricular sports, such as:
Athletics
Cross-country
Badminton
Basketball
Cricket
Fencing
Football
Golf
Hockey
Martial arts
Table tennis
Climbing
Netball
Rounders
Softball
Rugby
Touch rugby
Squash
Swimming
Tennis
This scholarship is offered to pupils with exceptional sporting potential.
Sports Academy
Epsom College in Malaysia offers pupils with considerable talent the opportunity to develop their skills as athletes through the Sports Academy. In elevating their athletic performance, members of the Academy will be able to use their skills to lead and shape the College's sporting culture and environment. Admission to the Academy is by invitation from the Director of Sport, followed by an interview with the Deputy Head to assess the pupil's ability to perform both athletically and academically.
Leadership Group
Tala Tobias Siddle
Rugby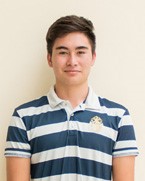 I was brought up in a very sporty environment; playing as many sports as possible. I've been playing rugby since the age of seven. I started with touch but have now moved on to love union. I have always been eager to play in the age groups above in order to challenge myself even more. I started out by playing on the wing but moved into the forwards as I enjoyed the physicality. I am very grateful to Epsom for giving me this opportunity and I know that I am going to train very hard to achieve my goals.
Adam Osborne
Football / Rugby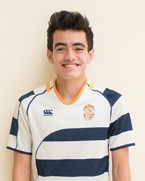 I arrived at Epsom from Cempaka School and my main sports are Football and Rugby. I have played for KLYS and KL Tigers throughout the age groups and have travelled overseas with both these teams to play International Tournaments. I look forward to being a part of the Epsom teams and helping develop a successful culture.
Arjun Alberts
Football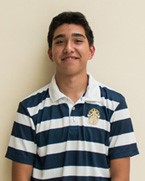 My name is Arjun Rene Alberts and I play Football. I recently made my professional debut in football for PSM Makassar. Hopefully, in the near future I will be able to play professional football full time. In the future I would also like to run a sports school for underprivileged children.
Ben Yee
All Round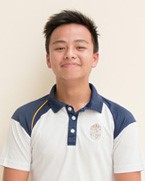 My main sports are Swimming, which I have been competing in from a young age and Rugby. I play KL Saracens and I also enjoy coaching the younger years at the College and would like to develop my coaching.
Kiroshanna Manoharan
Squash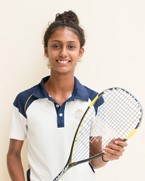 I started playing squash at the age of seven. As I took part in national tournaments, I took squash more seriously. I ended up loving the sport! My biggest achievement was when I won the Asian Junior Championship for the GU13 title in Tehran, Iran. I was also one of the fourteen Malaysians to play for the British Junior Open 2016. In August 2016, I played the Penang International Open and got a silver in GU15 after losing to Egypt. Squash has taught me a lot of things, and one of them is to work hard and always set your goals.
Sriraam Vikneswaran
Hockey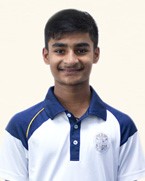 I play Hockey for KL state U14 and hope to represent Malaysia like my father.
Anson Tan
Basketball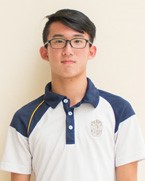 I play Basketball for my District and look forward to being part of a strong Epsom team. I value the opportunity that I have been given and aim to make the most of every aspect of life at Epsom.
Tia Siddle
Football / All Round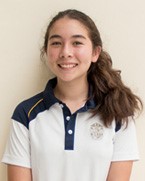 I have represented Malaysia in two Taekwondo World Championships and I enjoy playing all other sports. I look forward to representing successful College teams and being part of the Sports Academy.
Christian Price
All Round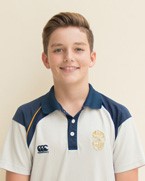 From the age of seven, I have been a keen sportsman. I specialise in football and rugby and have always wanted to push myself in these sports by playing at a high level. I have competed in tournaments all around Asia which, has allowed me to push myself in order to achieve my goal of representing my country.
Haikal Feroz
Football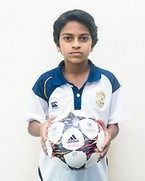 My main sport and passion is Football and I currently train with KLYS twice a week as well as training and playing for Epsom College. I have been lucky enough to play in tournaments all over the world and would love to be a professional in the future. I appreciate that I will have to work very hard but I look forward to the challenges ahead.
Areesh Kalisvaran
Football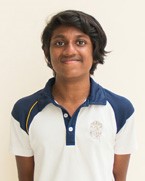 I have played Football for Selangor State and currently play for PJFC outside of school. I play attack and enjoy being in an environment where everybody wants to develop and push each other. I aspire to be a professional footballer one day and look forward to the coming season for School, Club and State.
Shawn Tee
All Round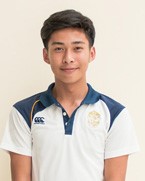 I enjoy taking part in all sports and before I arrived at Epsom I only played Football and Basketball. I now represent the College teams for Rugby, Cricket, Hockey and Athletics. I hold many of the College fitness score and baseline tests and enjoy the many sports in which I can participate.
Charmaine Limaonco
Athletics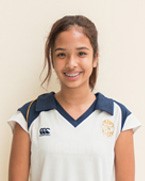 I am interested in all sports but my main sport is Athletics. I am a keen 100m and 200m runner and enjoy both the training and competing. My goal is to represent my country and I hope to win lots of events this coming season.
Ryuken Satoh
Judo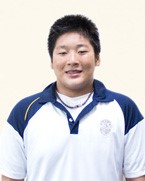 I have enjoyed Judo since I was 5 years old and reached number 1 in the country. I will be training at Bangsar Judo Club and look forward to taking part in all other sports at Epsom College, especially Rugby where I think I will be very good.