Amidst many major disruptions to education, how certain are you that your child is getting the best that they can? Epsom aims to provide a bespoke Future Ready education that includes active engagement with industry leaders, bridging sports, leadership, and community empowerment programmes.
Solve educational uncertainty with Epsom, and find out how we can help.
Join our Headmaster, Mr Matthew Brown and Director of Admissions, Mrs Kate Carden-Brown, for an insightful session at a location near you! Book your slots now.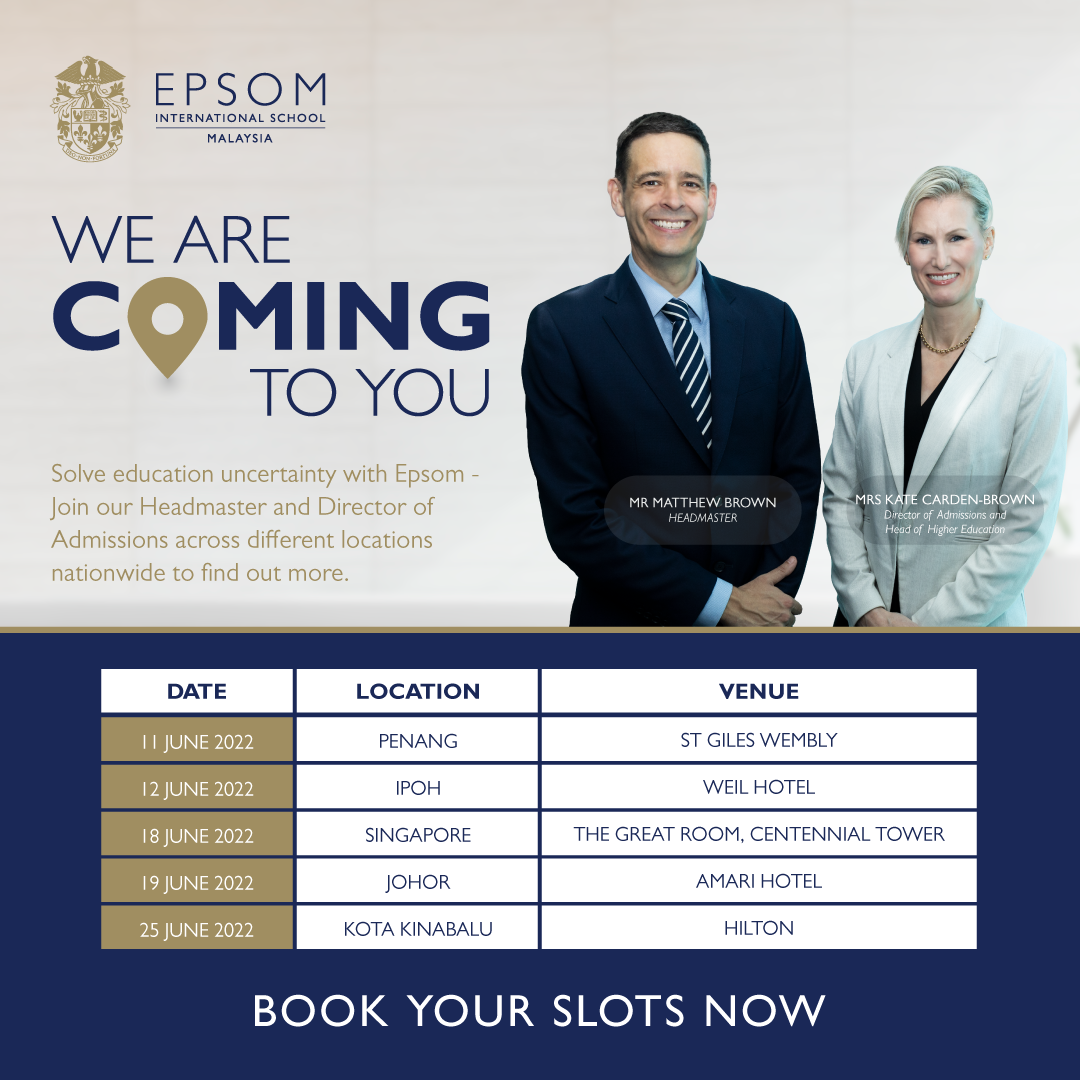 Enquire now


Please fill in your details below to register your interest.