"Your Proven Pathway to The World's Top Universities"
Explore Epsom's Sixth Form & The Epsom Advantage: A Bespoke University Support Programme – 
As of the present moment, there are no scheduled seminars scheduled to take place in Dhaka until the culmination of 2023. We kindly encourage you to remain connected with us through our social media channels, where you will find updated information pertaining to our forthcoming seminars and exhibitions in Dhaka. Your engagement with our social media platforms will undoubtedly provide you with valuable insights into our future endeavours.
E
psom College in Malaysia offers parents and students in Bangladesh, a true British boarding school experience that is closer to home. With a 50-acre campus located minutes away from the Kuala Lumpur International Airport, Epsom provides an on-campus community feel, engagement with academic staff in a pastoral setting and a distraction-free environment – an ideal environment for students to reach their utmost potential.
As the sister school to Epsom College, the UK's No.1 Independent School of the Year, we share the standards of almost 200 years of academic excellence. Featuring a Future Ready Curriculum, Epsom delivers excellent academic results – in 2022, 70% of Epsom's IGCSE students achieved A*/A grades and 63% of A-Level students received A*/A grades – alongside entry to top universities such as Cambridge, Imperial, LSE, and Stanford.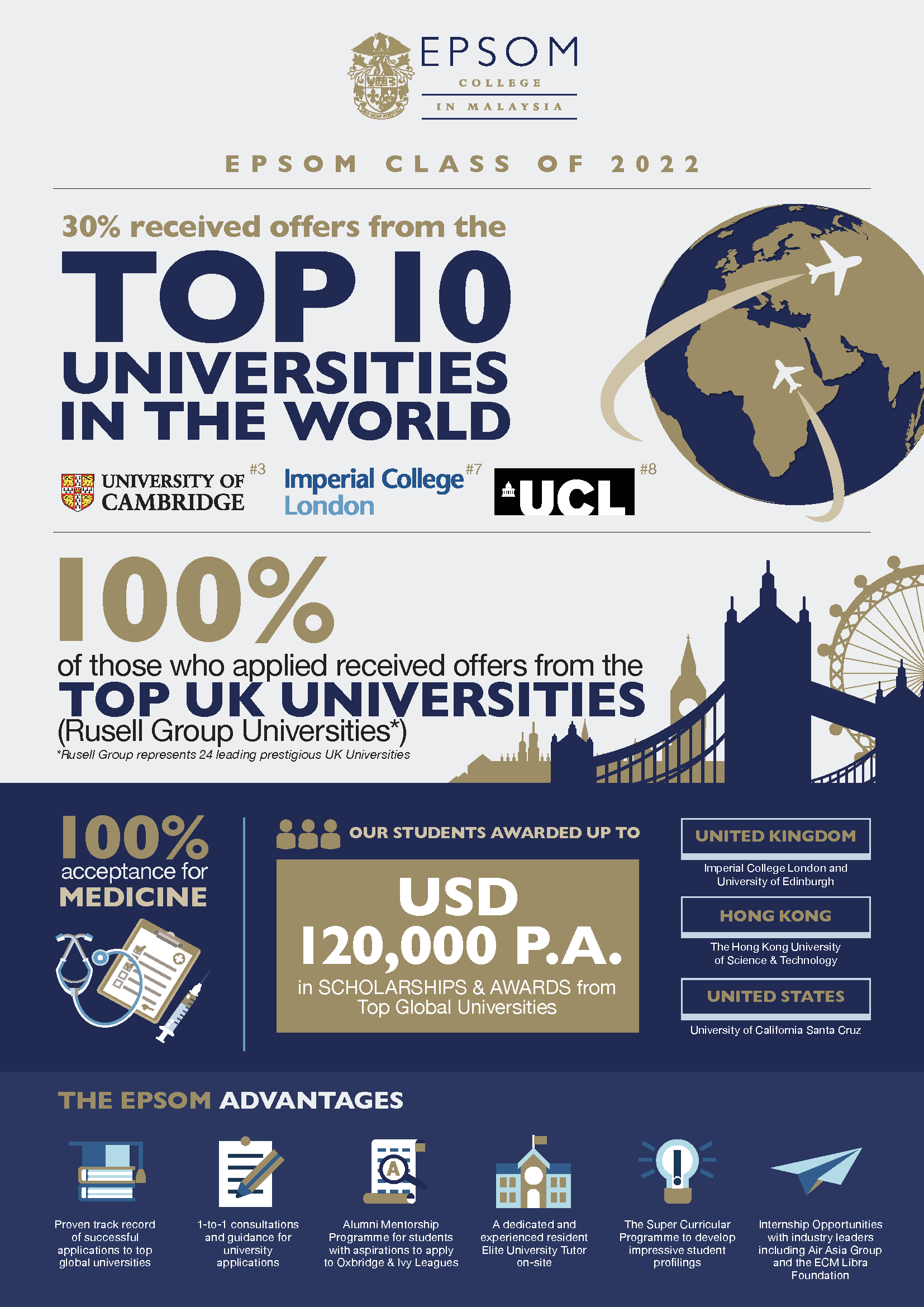 Epsom has a proven track record of supporting successful applications to top universities globally including Oxbridge in the UK and Ivy League colleges in the US. To date, our A-Level graduates have been accepted into the University of Cambridge for three consecutive years.
In 2022, Epsom graduates have been among those to receive outstanding awards from internationally accredited examination boards: