SPRING HOLIDAY PROGRAMME
23rd TO 27th MARCH 2020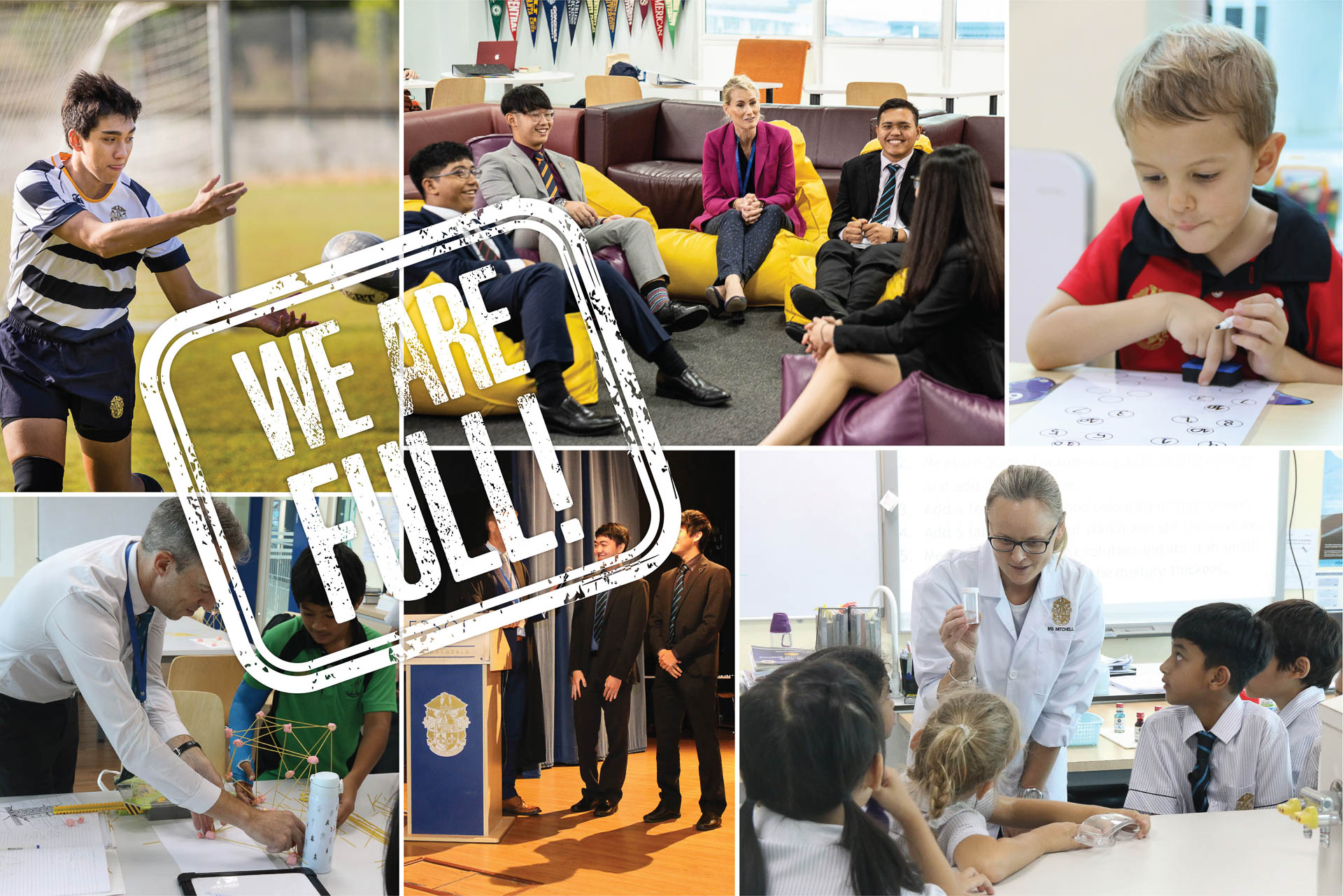 The Programme
This exciting one-week programme for 11 to 14 year olds provides students with an opportunity to study in a different country and enjoy exceptional academic, social, sporting and cultural experiences at Epsom College in Malaysia. Epsom is a safe, stimulating and supportive community, incorporating the best elements of Epsom College in the United Kingdom.
Timetable
Time
Monday, 23/3/2020
Time
Tuesday to Friday, 24 – 27/3/2020
07:30
Breakfast
07:15
Breakfast
08:50 – 09:00
House registration
08:10 – 08:15
House registration
09:00 onwards
Sport/ trip/ house or social activities. Each house will plan their own programmes.

*the objective is to provide new students an opportunity to settle down and connect with new friends before the start of lessons on the following day.

08:15 – 08:40
Tutor time
08:40 – 10:15
Period 1 & Period 2
10:15 – 10:40
Break (morning snacks)
10:40 – 13:05
Period 3 to Period 5
13:05 – 14:00
Lunch
14:00 – 14:10
House registration
14:10 – 15:45
Period 6 & Period 7
15:50 – 16:15
Break (afternoon snacks)
16:15 – 17:30
CCA
17:45 – 18:40
Dinner
18:45
House registration
18:45 – 20:30
Prep time*
19:30 – 21:30
Social and relaxation time
21:00 – 22:15
Lights out **
* Prep time – Y6 until 19:30, Y7 and Y8 until 19:45, Y9 until 20:00 and Y10 until 20:30
**Lights out – Y6 at 21:00, Y7 at 21:15, Y8 at 21:30, Y9 at 21:45 and Y10 at 22:15
School ends at 16:00 on Friday, 27th March 2020.
Accommodation
Students stay in our 50-acre state-of-the-art campus for the duration of the programme. The campus boasts ultra-modern, hi-tech, environmentally friendly buildings, with specialised facilities for music, drama and sport. These include floodlit astroturf pitches, a sports hall, a swimming pool and hard courts. There are also dedicated science and art departments.
They will experience British boarding school life in a boarding house community – a "home away from home". The daily routine of students is carefully managed by the Housemasters and Housemistresses to ensure students develop the independence needed to thrive, both during their time at Epsom and beyond. They are well supported by House staff, whose safe structures and continued guidance help to cultivate an environment that feels like home. Through this, students will learn how to live with others and work as a team whilst being part of a secure and loyal community, which will enable them to form friendships and memories for life.
Meals
Meals are served in the Dining Hall. Food served is Halal, fresh and nutritious. Students will get a balanced diet that is varied and appealing.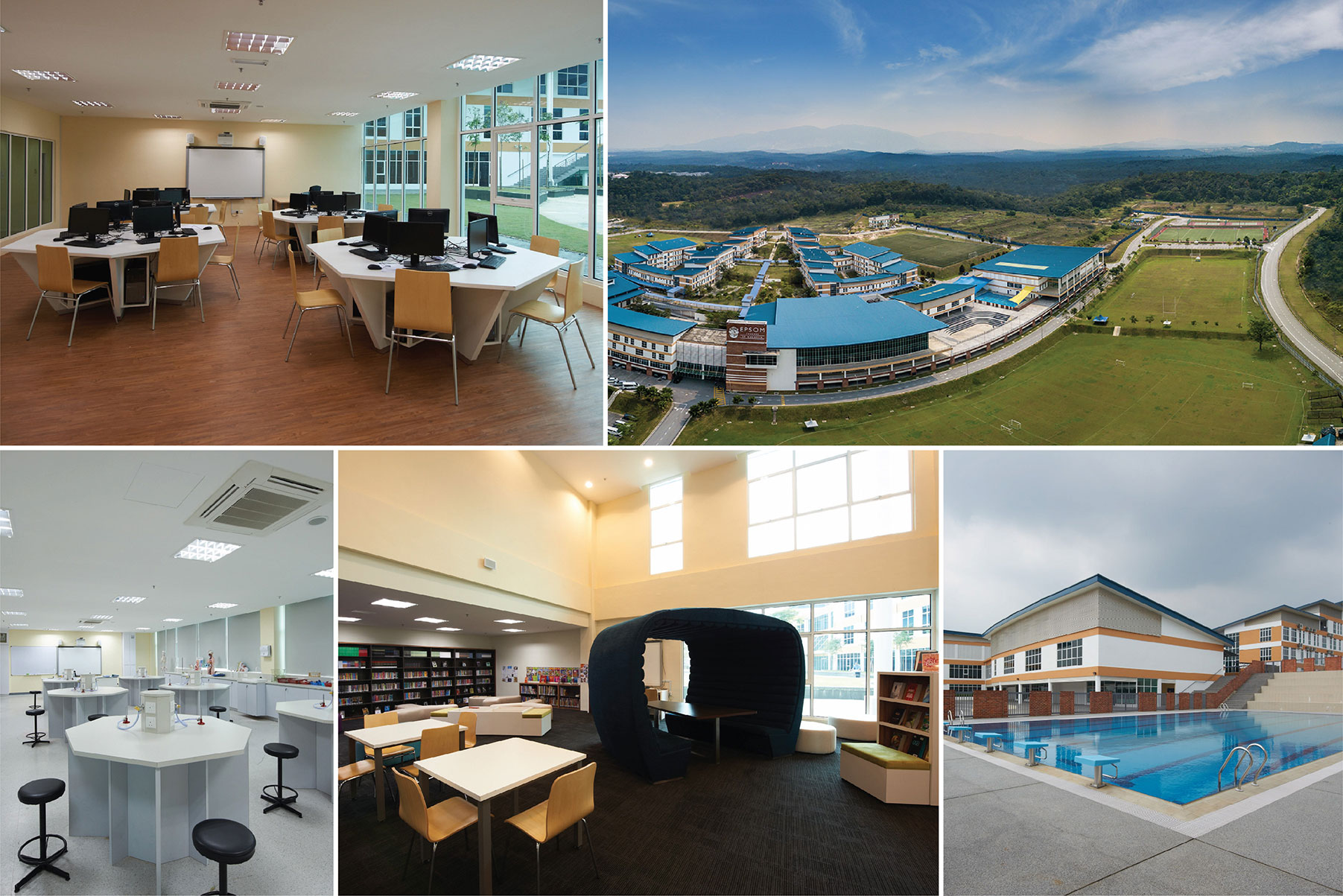 Programme Cost
The one-week programme costs Three Thousand Six Hundred Malaysian Ringgit (RM3,600).
The cost includes:
all teaching, classroom support and resources;
accommodation at ECiM boarding houses for the duration of the programme;
3 meals and 3 snacks daily;
laundry; and
a welcome pack.
The price does not include flights, airport transfers and any expenses including but not limited to medical fees and any activity cost that is incurred during the Programme.
Who can apply?
We welcome students aged 11 to 14, regardless of educational background.
To ensure that all students on the Programme are able to enjoy the experience, they will need to demonstrate an appropriate level of English language proficiency. Consequently, students are required to sit for an entrance test.
How to apply?
Thank you for your interest in the Spring Holiday Programme at Epsom College in Malaysia. Unfortunately, the programme is now full and we can no longer accept new registrations. However, if you wish to join our waiting list please send an email to tony.lai@epsomcollege.edu.my.
---
スプリングホリデープログラム 2020
2020年3月23日~同年同月27日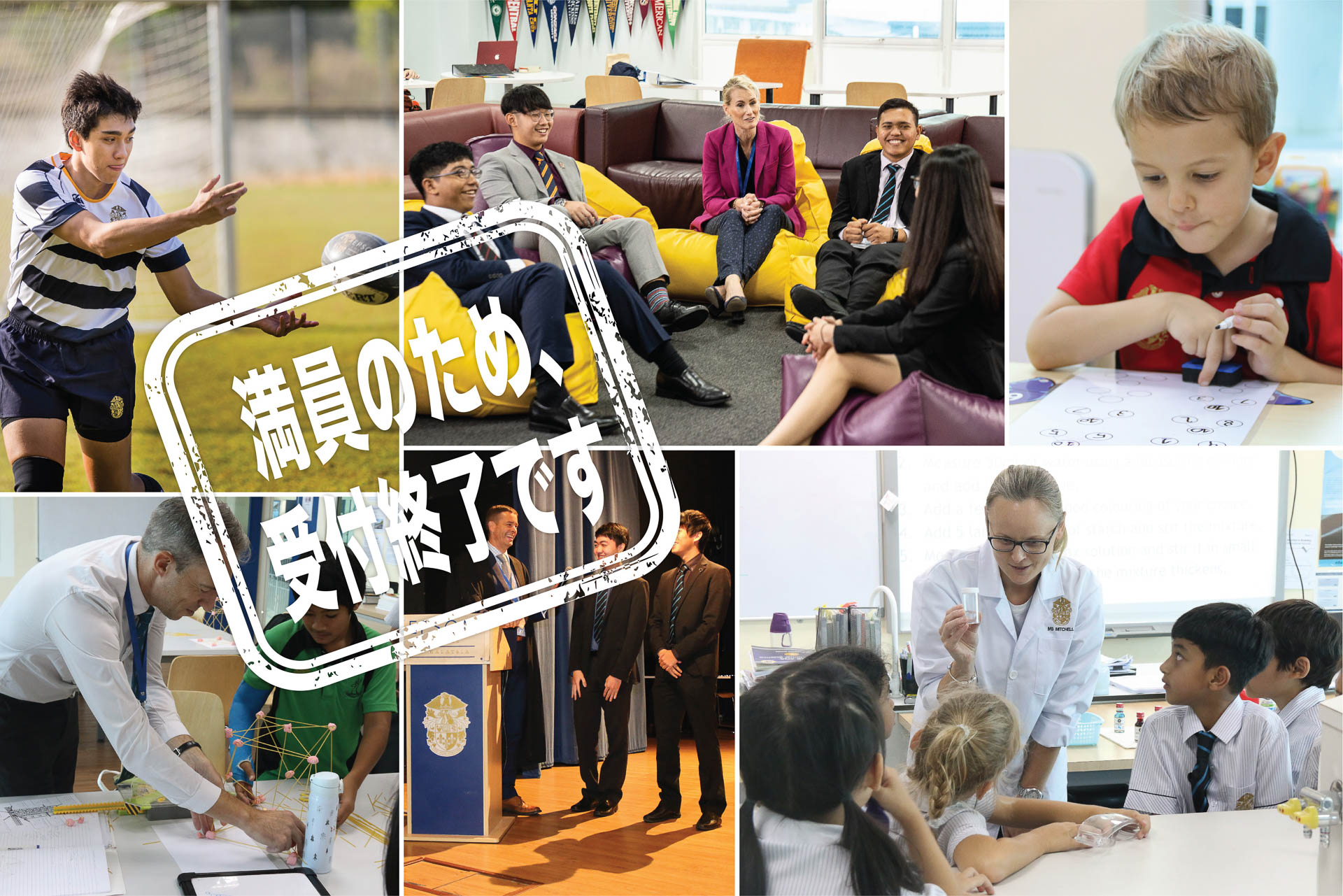 プログラムについて
このプログラムは11歳~14歳を対象としており、一週間、海外での特別な授業はもとより社会性も育みスポーツをたのしみ、そしてここエプソムカレッジのあるマレーシアという異文化の中で過ごすという経験をしていただく素晴らしい機会をお子様に与えられるものです。エプソムマレーシアは安全で、生徒のやる気を刺激し、そしてサポートのしっかりしたコミュニティを持っており、イギリスのエプソムカレッジで最も重要な存在でもあります。
時間割
時間
2020年3月23日(月)
時間
2020年3月24‐27日(火‐金)
07:30
朝食
07:15
朝食
08:50 – 09:00
登録

House registration

08:10 – 08:15
登録(House registration)
09:00 ~
スポーツ/課外活動/チームワーク作りの為のアクティビティ

それぞれのグループ毎にプログラムが違います

*新しい生徒さんには、この後の本格的なレッスンに入る前に新しい仲間と上手くコミュニケーションが取れるようにプログラムが組まれております。

08:15 – 08:40
テュータータイム(Tutor time)
08:40 – 10:15
1時限目(Period1) &  2時限目
10:15 – 10:40
休憩(モーニングスナック)
10:40 – 13:05
3時限目 ~ 5時限目
13:05 – 14:00
ランチ
14:00 – 14:10
登録(House registration)
14:10 – 15:45
6時限目 & 7時限目
15:50 – 16:15
休憩 (アフタヌーンスナック)
16:15 – 17:30
課外活動(CCA)
17:45 – 18:40
夕食
18:45
登録(House registration)
18:45 – 20:30
予習時間(Prep time)*
19:30 – 21:30
自由時間
21:00 – 22:15
消灯 **
* 予習時間 – Y6(イヤー6)は 19:30まで, Y7とY8は19:45まで, Y9は 20:00まで, Y10は20:30まで
**消灯時間 – Y6は 21:00,  Y7は 21:15,  Y8は 21:30,  Y9は21:45, Y10は22:15
2020年3月27日(金)の最終日は16:00に終了します。
宿泊について
プログラム中、生徒達は50エーカーの最新のキャンバス内に滞在していただきます。当校が誇るキャンバスは、非常にモダンで最新技術を備えながらも緑豊かなキャンバスで、音楽、演劇、スポーツ専用の設備を備えており、照明設備付きの人工芝フィールドやスポーツホール、スイミングプール、ハードコートもございます。さらに科学やアートの分野にも力を入れております。
寮では、イギリス式の全寮制学校での生活を経験する事で「Home away from home 第二の故郷」を味わう事も出来ます。日々の生活では校内だけでなく寮で過ごす時間の中でも、寮長や寮母が生徒達が成長していくために必要な自立心が育つよう注意深く指導していきます。寮のスタッフにより、安心感のある継続した指導の元、自宅にいるかのような環境を整えられるようしっかりしたサポートを受けることが出来ます。これにより生徒達は信頼できる仲間やコミュニティの中で周りと関わりながら生きていくことやチーム活動の仕方を学ぶ事ができ、またこのことは友情や思い出を作っていくことにもつながります。
食事について
お食事はダイニングホールにて、ハラル認定されたもの(イスラム教徒も食べられる物)で新鮮かつ栄養のあるものが提供されます。ここでは、バラエティーに富み食欲をそそるものが揃っており、バランスの取れたお食事をとっていただけます。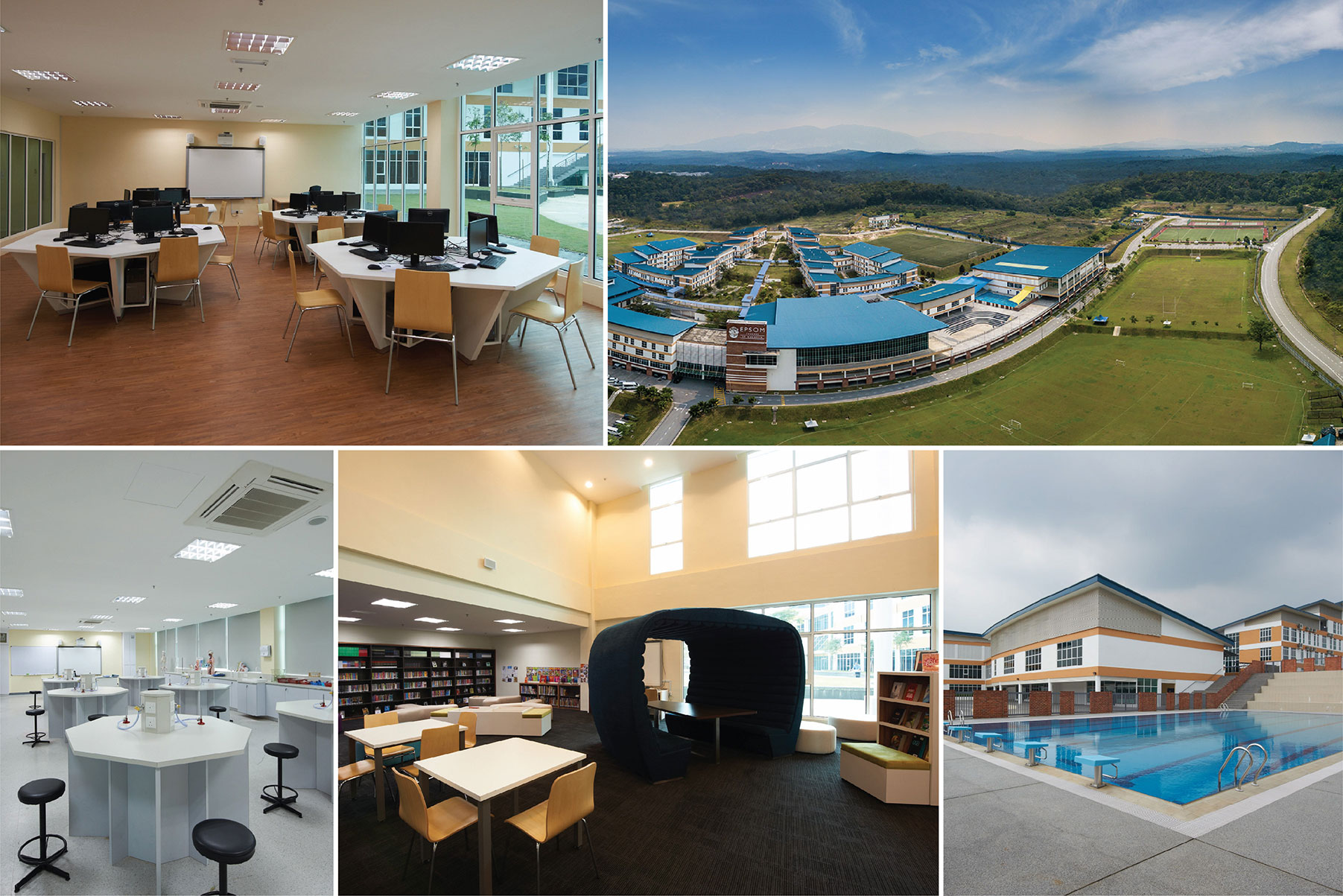 プログラム費用
RM3,600(マレーシアリンギット)/1週間
上記代金に含まれるもの:
授業料
プログラム期間中の寮での滞在費
毎日 3食+スナック3回
洗濯代
ウェルカムパック
上記にはフライト代、空港との行き来の交通費、その他プログラム期間中にかかった医療費、アクティビティ費用などは含まれておりません。
お申し込み可能な方は?
学歴に関わらず11歳から14歳まで
プログラムに参加され、体験することを楽しむ事ができること、自分の英語力のレベルをきちんと発揮できる事が要求されますので、英語による入試(Entrance Test)を受けていただきます。
お申し込み方法は?
エプソムカレッジインマレーシアの2020年春休み英語講習(スプリングホリデープログラム2020)にお申し込みいただきましてありがとうございました。
恐れ入りますが今回は定員に達しましたのでお申し込みを締め切らせていただきました。悪しからずご了承くださいませ。もし空席待ちのリストにお子様のお名前をお申し込みになりたい場合には tony.lai@epsomcollege.edu.my. までEメールでその旨お申し付けください。万が一空席ができました場合には速やかにお知らせいたします。