Experience Summer School from your own home
This exciting 2-week virtual English Language programme is open to 10 to 15 year olds of all English ability levels to develop their proficiency in the English Language.
It covers all areas of English Language development: reading, writing, speaking, listening, grammar and vocabulary. Lessons will be delivered expertly by our in-house teachers.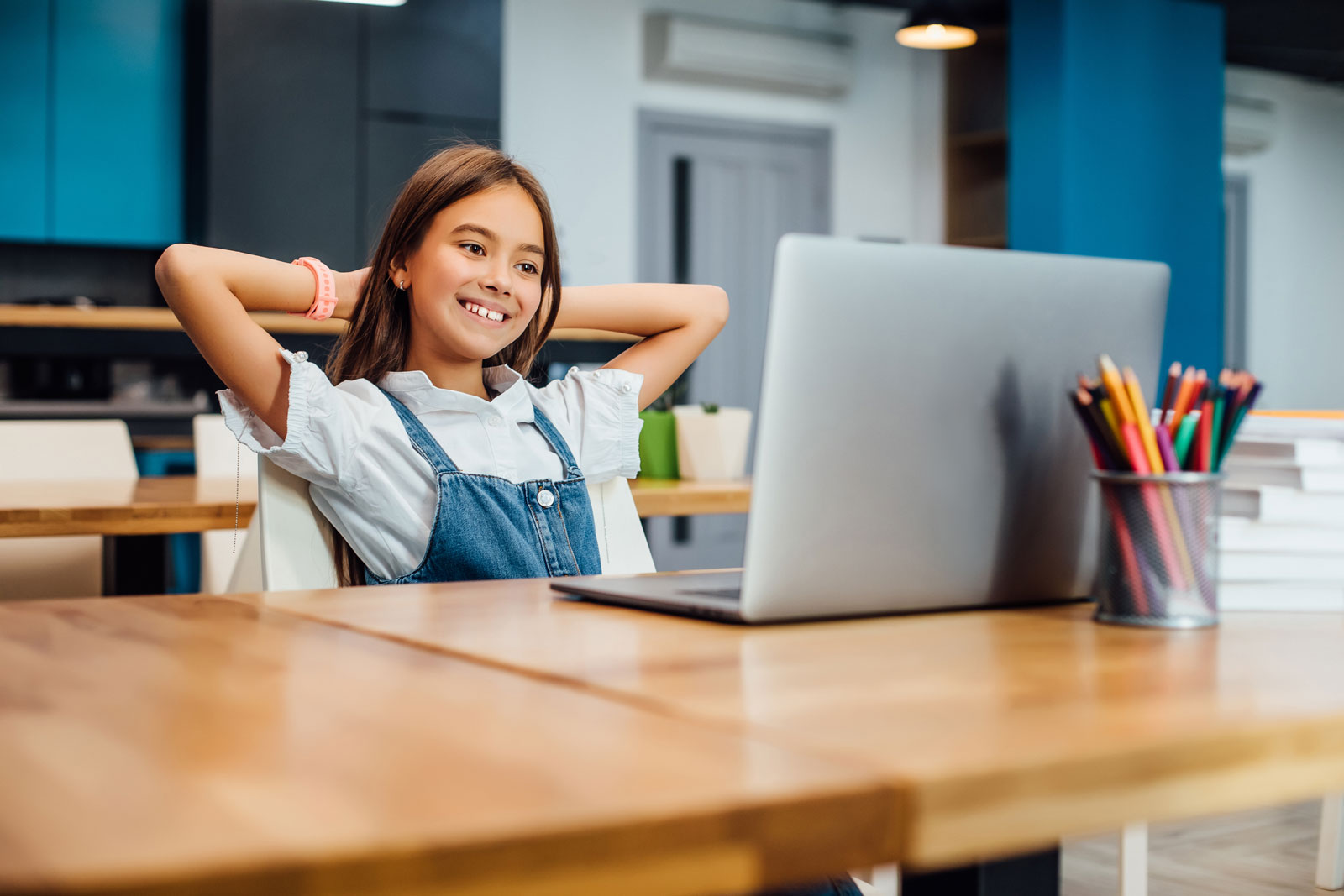 Content
The basic and intermediate courses will focus on the following skills: vocabulary expansion over a range of topics, reading comprehension (inference skills), and grammar will be basic work on tenses, prepositions, sentence structures, and there will also be a communicative language element which will involve speaking, listening, and conversational skills. Vocab will be targeted according to their entrance level.
Other fun and practical elements will also be incorporated into the programme of English lessons such as creative art. Students will both consolidate and extend their learning through artistic projects including digital art and other creative media. Whilst reflecting on their English lessons and practicing their new skills, students will explore different media and techniques, including photo-editing, graphic art and portraiture.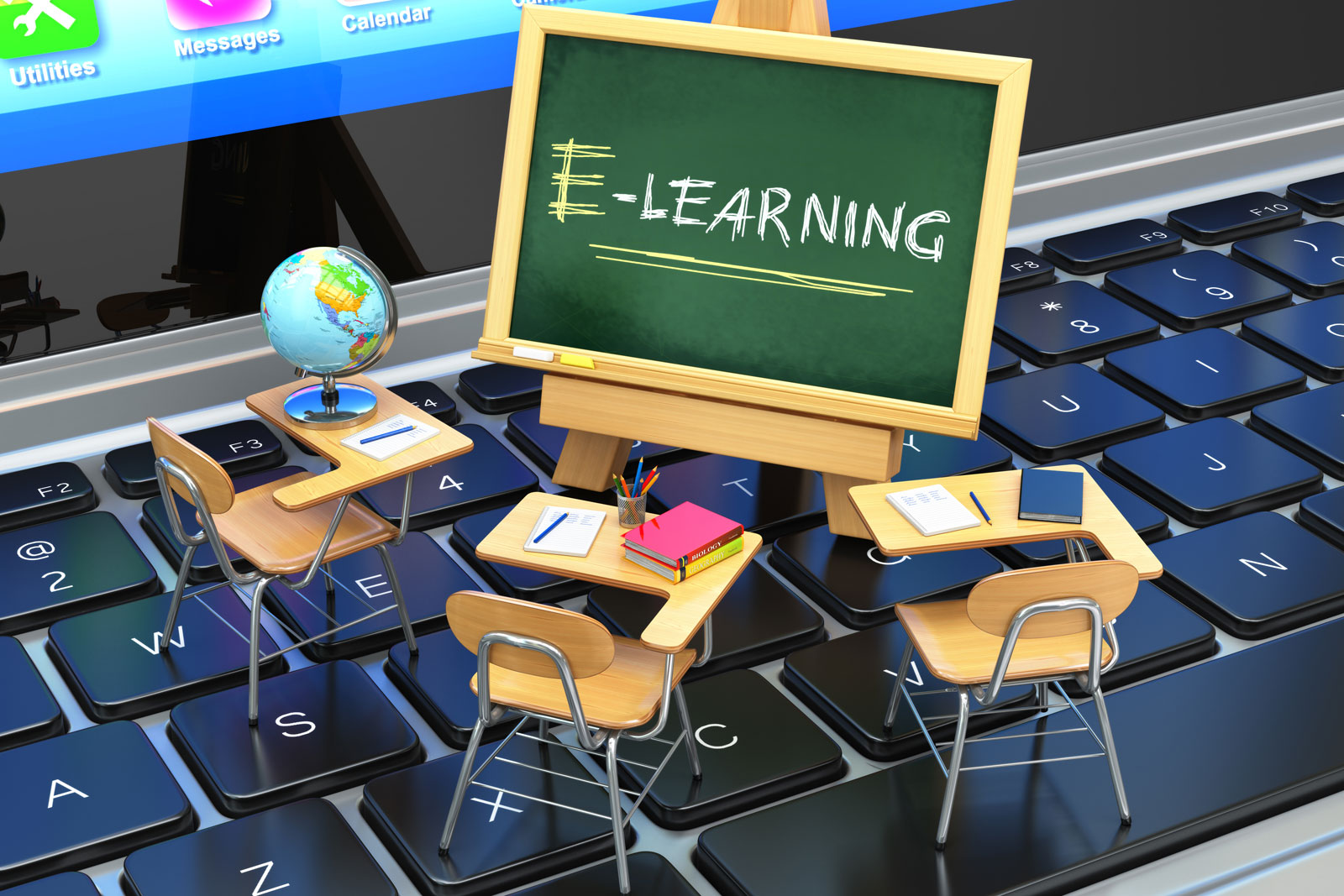 Learning
Learning is delivered through virtual lessons, guided project work, hard-copy and interactive materials and resources. There will be a structured timetable of intense English Language lessons and projects with 3.5 hours of guided learning, 5 days a week.
Class Allocation
The class allocation process ensures that all students are placed into a bespoke learning group, tailored specifically to their age range and English ability. Consequently, the allocation process guarantees that each class has a mix of students with similar academic profiles. All students have the opportunity to ask questions and discuss topics with their teachers and peers in a fully immersive digital learning environment.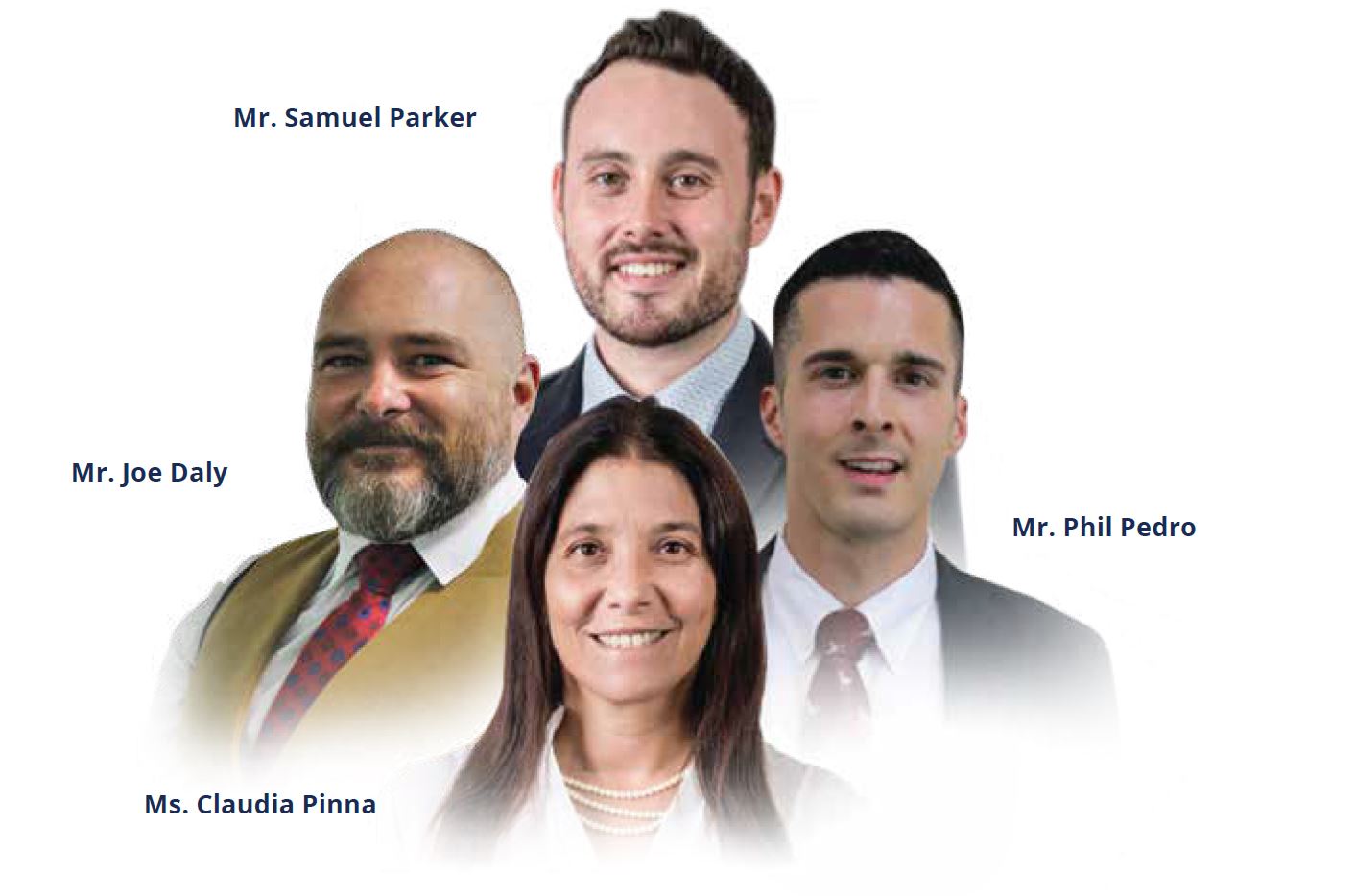 Teachers
All lessons will be delivered expertly by our in-house teachers. Our teachers are highly qualified and experienced classroom teachers, the majority of whom are UK trained and have experience in English Curriculum Schools in both the United Kingdom and internationally.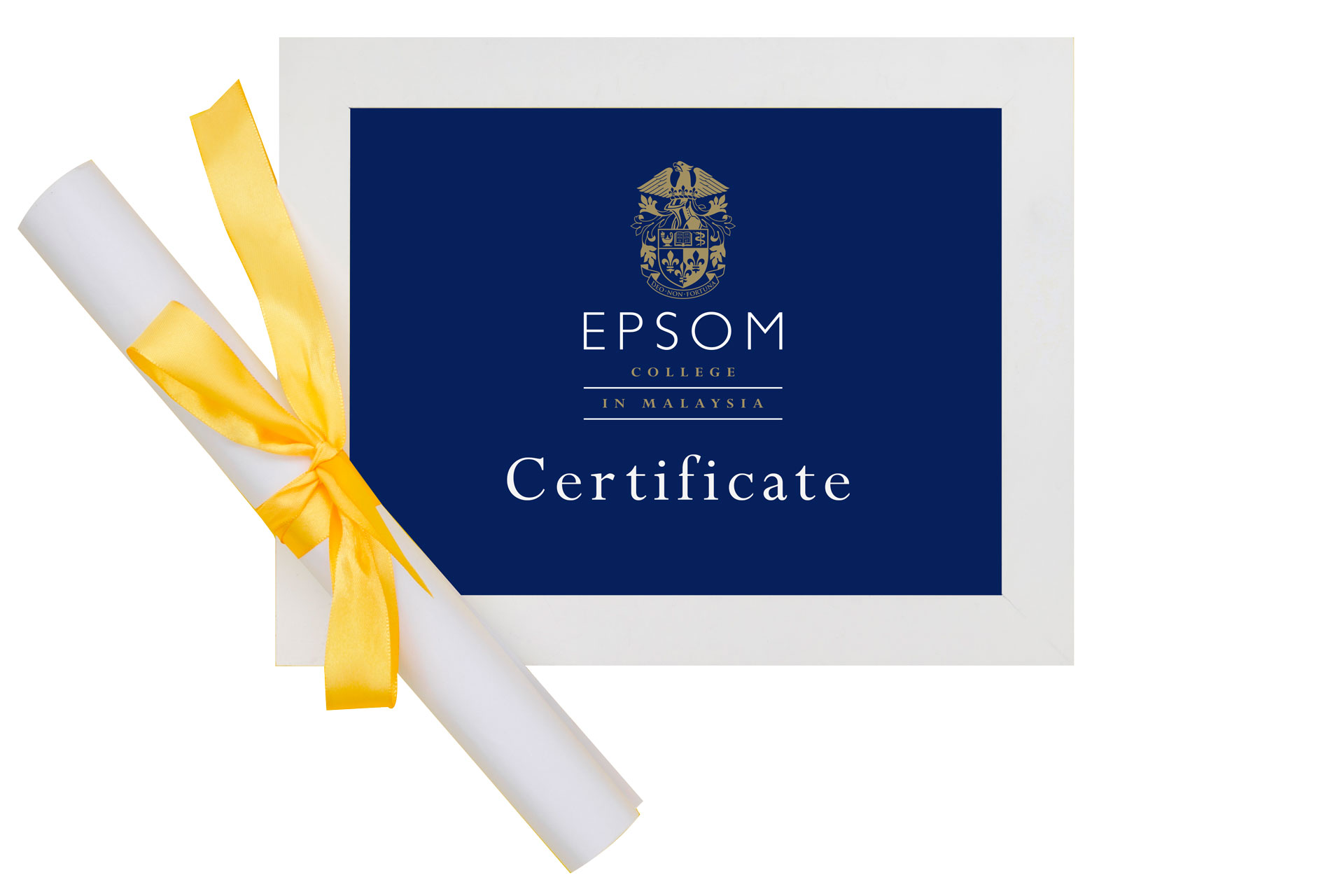 Report Card and Certificate
Students will received Epsom's Virtual Summer School 2020 report and certificate at the end of the programme. Parents will meet with the teachers online on Saturday, 15 August to find out what your child has been working towards during the Programme and how much progress they have made.
A TYPICAL WEEK OF THE ENGLISH LANGUAGE HOLIDAY PROGRAMME
Lessons run from Monday to Friday.
The morning English language lessons start at 8.30 a.m. (Malaysia time). There will be a 15- minute morning break from 10.00a.m. to 10.15a.m. Lessons end at 12.00p.m. (Malaysia time).
Creative sessions will be built in the timetable. These will be directed sessions with demonstrations, and the expectation and opportunity to continue independently outside of lesson times.
HEADMASTER'S WELCOME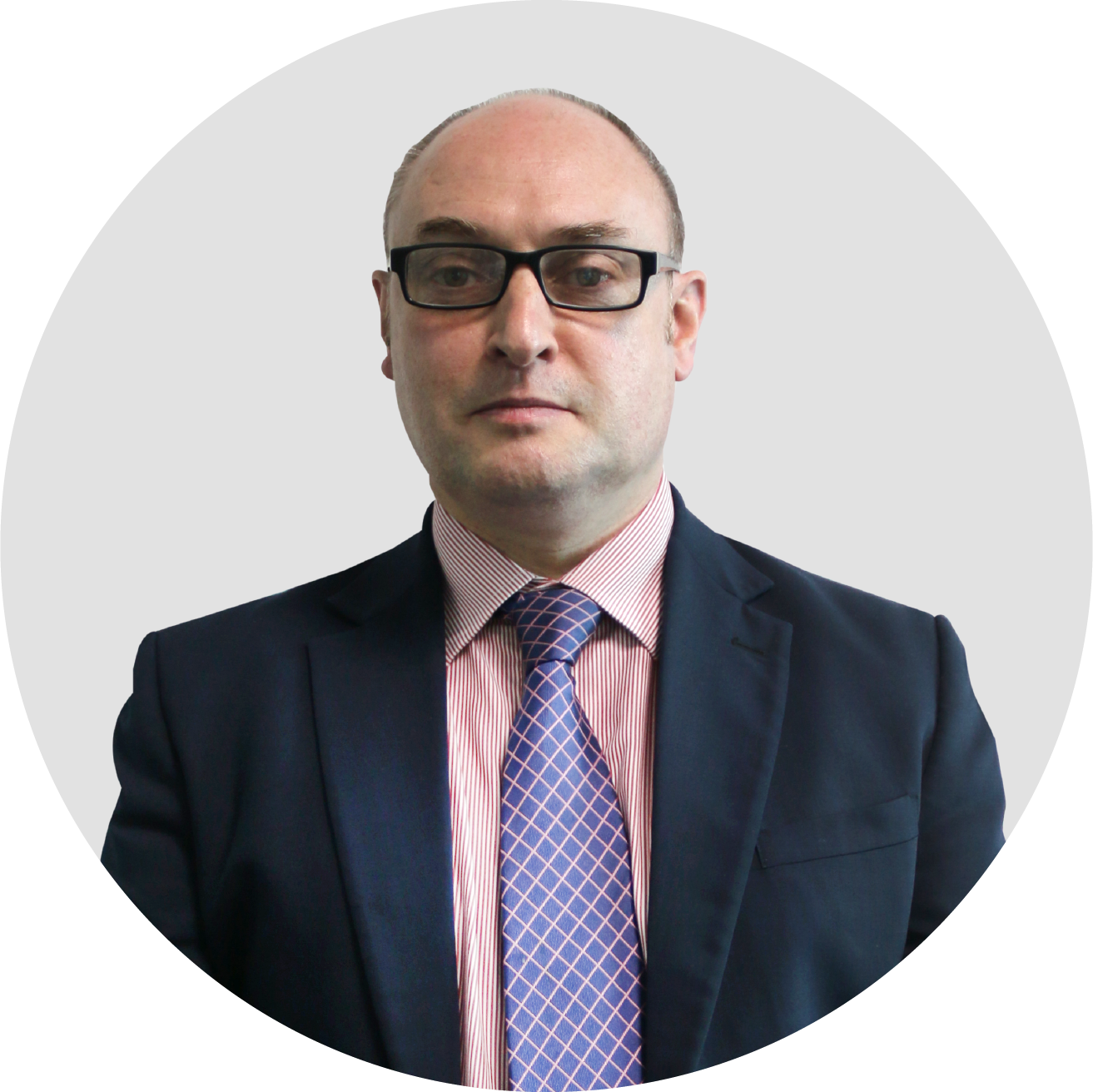 I would like to extend a very warm welcome to all pupils and parents, and thank you for considering our excellent English Language Programme. Epsom College has an extremely proud history, dating its origins to 1855 in the UK, and the quality of our education has always been at the very forefront of our key provisions. Epsom College in Malaysia has established an outstanding summer school programme in recent years, blending all the essential attributes and quality outcomes of international education. We have moved, like others, into the virtual (online) dimension in recent months and this has proved very successful in propelling pupils' learning forward.
We are delighted, therefore, to offer this opportunity of intensive English language provision in our virtual summer programme, based upon all the hallmarks of a first-class UK school. We also hope that this entices you to further explore all that Epsom in Malaysia has to provide, and we very much look forward to welcoming you to our actual 50-acre campus, at some point in the near future.
Thank you once again for your interest in this exceptional venture.
Dr. Murray Tod, Headmaster
PROGRAMME COST
The programme costs Four Thousand Eight Hundred Malaysian Ringgit (RM4,800). The cost includes:
all teaching support and resources; and
a welcome pack.
WHO CAN APPLY?
We welcome students aged 10 to 15, regardless of educational background.
To ensure that all students on our English Language Holiday Programme are able to enjoy the experience, they will need to demonstrate an appropriate level of English language proficiency. Consequently, students are required to sit for an entrance test.
HOW TO APPLY?
Apply today here. Registration is accepted on a first-come, first-served basis subject to availability of places. Priority will be accorded to registrations received with payment.
Disclaimer: The contents are subject to change as and when deemed fit by ECiM. You should therefore consider the information herein to be guidance rather than definitive.