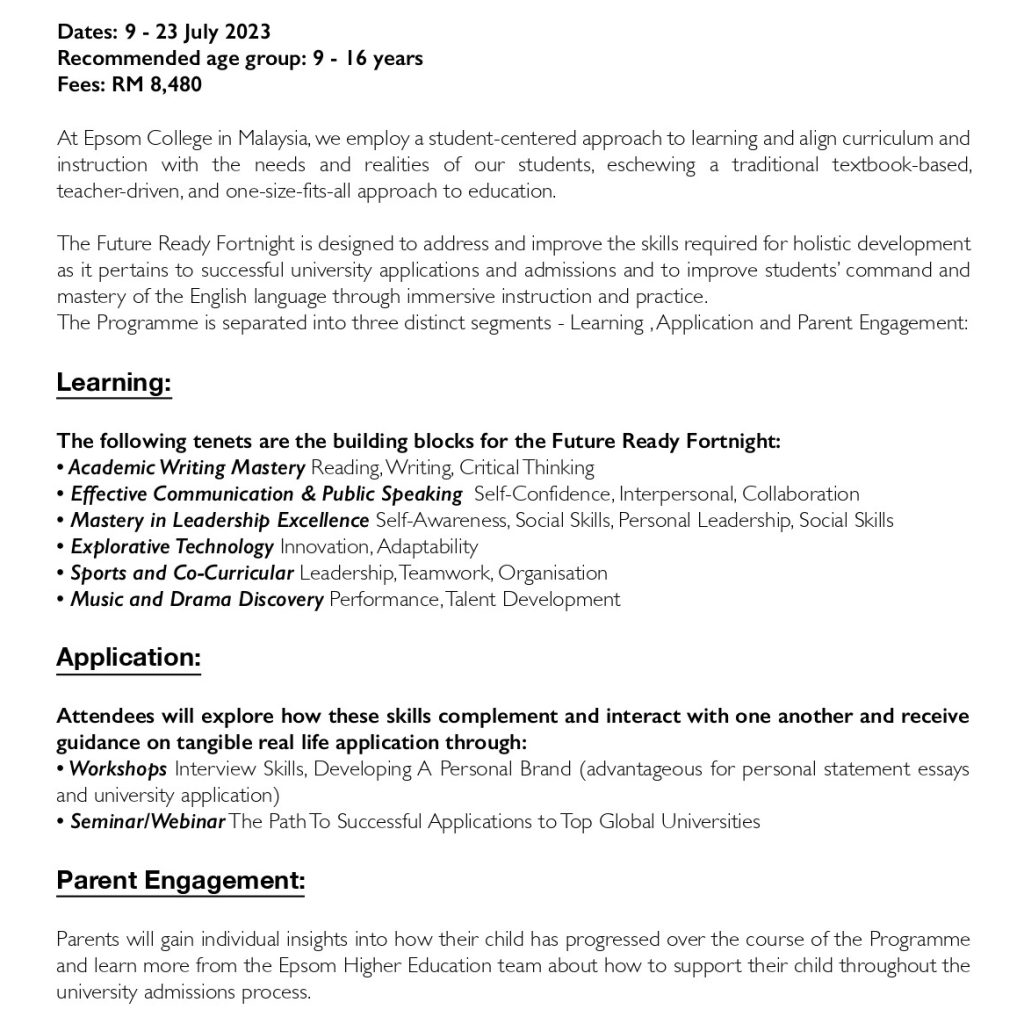 Who Is This Programme For?
The Epsom Future Ready Fortnight is designed for students between the ages of 9-16 years old seeking to
improve English proficiency and fluency; and requisite skills to jumpstart the university applications process.
Curated and administered by Epsom's expert Higher Education team, students and parents alike will be able
to engage and better position themselves on the journey to top university entry.
What's included?
Accommodation (single or sharing rooms equipped with dedicated study spaces)

Extracurriculars and sports activities

Cultural excursions to key attractions in Malaysia

24/7 pastoral care with support staff available

Triweekly laundry service (Mondays, Wednesdays, and Fridays)

3 delicious buffet meals and 3 snacks daily

Welcome pack

Certificates for participation
As we recede from a period with great uncertainty into one with limitless possibilities and opportunities, the 
focus on youth development is of the utmost importance. This summer, Epsom College in Malaysia invites 
young and passionate individuals to our second edition of Epsom's Future Ready Fortnight 2023.
Each student that joins us this summer will immerse themselves within their chosen areas in classroom 
sessions that are designed to pique their interests, work in groups towards a final project that will be carried 
out in a public space, engage with leaders actively leading each area of focus, explore the melting pot that
Malaysia is and foster closer bonds with youth leaders from all over the world who share similar ideals. 
The future has not been written, and change demands action from each of us.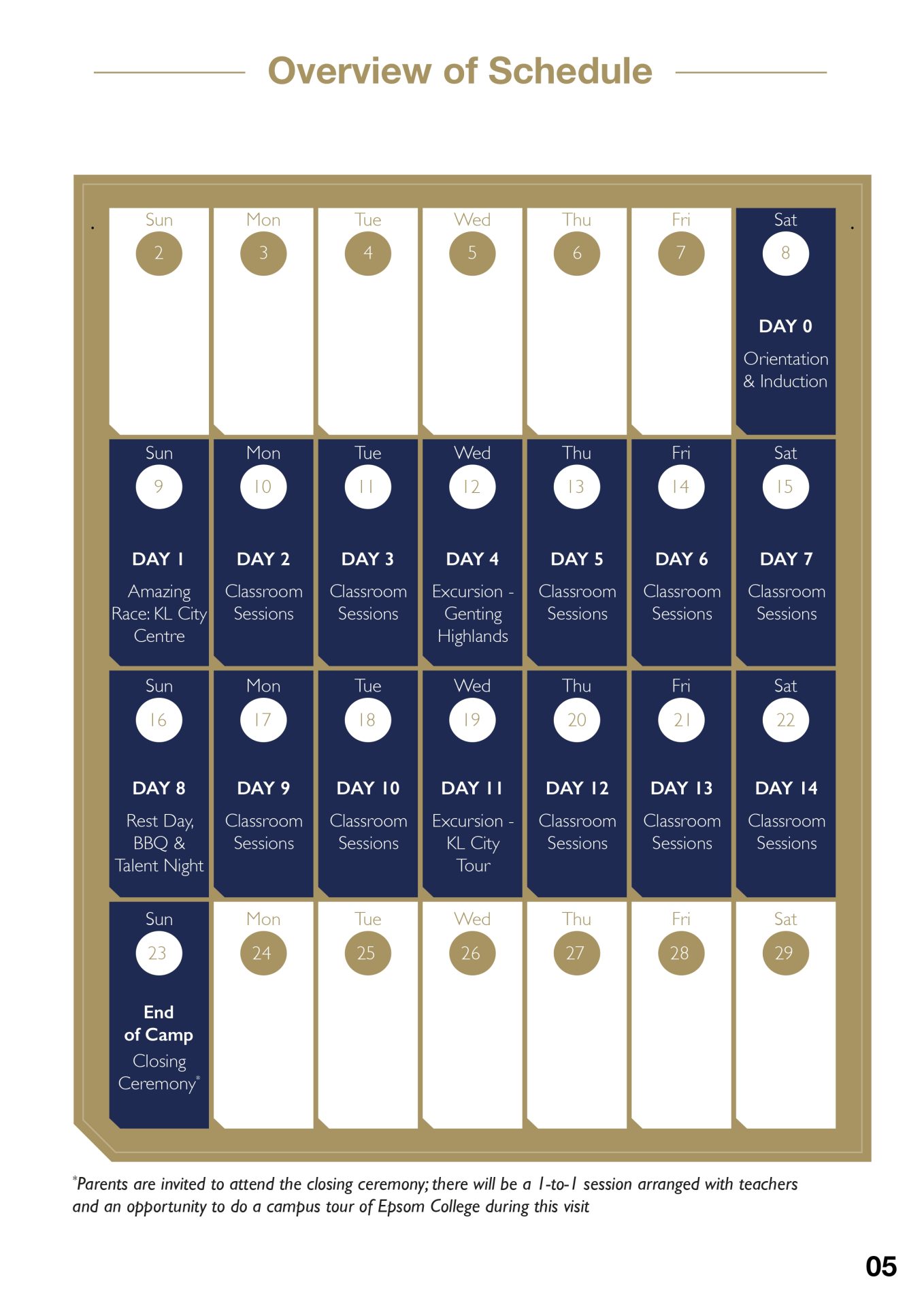 Accommodation

Students will be allocated a room in one of our six boarding houses. All rooms are fully furnished, air-conditioned, and have heated showers. At night, students can look forward to enjoy relaxing with a game of pool, foosball, board games, or even games on our PS4s that are readily available in all houses.
Dining

Three meals shall be provided alongside refreshments throughout the day. An all-day cafe and grab-and-go is also available outside of mealtimes. Participants will enjoy a wide selection of cuisines from all over the world.
Sports & Facilities

During the evenings, participants will have full use of the world-class athletic and leisure facilities across Epsom's 50-acre campus. Enjoy tennis, football, squash, badminton, swimming, or even a jog in the evening.
Pastoral Care & Supervision

Over the week, students will learn, live and play in a safe, secure environment. A team of experienced Epsom teachers and support staff (including full-time medical nurse) will be on ground at all times to provide the best possible care and supervision in-line with the best traditions of boarding at Epsom.
Registration is accepted on a first-come, first-served basis subject to the availability of places. Priority will be accorded to registrations received with payment.
For further enquiries, please email to events@epsomschool.com